Global experts named for second Cannes AI festival in 2023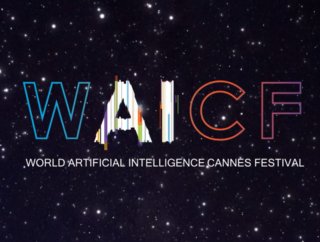 Keeping track of artificial intelligence's impact on economic and societal issues, the World AI Cannes Festival returns for its second edition in France
The World AI Cannes Festival has announced the first headline speakers selected from professional circles, research or public authorities who will attend this leading global event dedicated exclusively to AI between 9th-11th February 2023, in the city of Cannes in France.
The Festival 2023 brings together tech leaders innovating in the artificial intelligence industry and other experts eager to track the economic, human and societal issues that will impact our lives in the near future.
The event will feature several thematic zones, allowing visitors to learn more about artificial intelligence in various use cases. Each zone will host companies and AI experts offering solutions and demonstrations of immersive experiences. The thematic zones will focus on the new applications of artificial intelligence in robotics, gaming, catering, sports and well-being.
The 2023 event will also see the attendance of Switzerland, Scandinavia, Italy, Korea, Israel, and Canada through international pavilions. The world's leading universities and AI researchers will also be present at the Festival, say organisers.
Headline speakers include Chad Aronson, Global Head of Intelligent Automation COE, Uber; Divya Dwivedi, Advocate, Supreme Court of India; Oren Etzioni, CEO, Allen Institute for AI; Lila Ibrahim, Chief Operating Officer, DeepMind; Luc Julia, Chief Scientific Officer, Renault; Yann Lecun, Vice-President and Chief AI Scientist, Meta AI; Alberto Prado, Vice-President, Global Head of Digital & Partnership, R&D, Unilever; Stuart Russel, Professor of Computer Science and Michael H. Smith and Lotfi A. Zadeh Chair in Engineering, University of California, Berkeley; Manuela Veloso, Head, J. P. Mogan Chase AI Research; Miriam Vogel, President & CEO, EqualAI.
More than a hundred speakers are expected for the event, which will also present its conference on five different themes:
AI FOR SOCIETY - Understanding the benefits of artificial intelligence for society, the planet, and the challenges ahead
AI TODAY AND TOMORROW - Explore what AI can do today and to imagine what future innovations will bring to society and organisations in the future
AI STRATEGY - Gain key insights to improve AI strategies and take businesses to the next level.
AI TECHNOLOGY - Learn how to make the best use of different AI technologies and train innovation mindsets with high-level speakers.
AI APPLICATIONS - To provide an overview of the advances AI can bring to organisations, focusing on different industries.