The responsible adoption of AI in procurement: WEF and GEP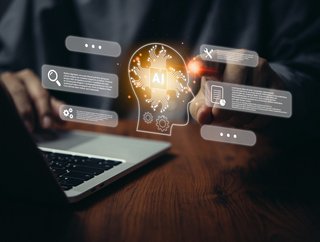 AI/ML solutions should address strategy alignment, data integration, ethical compliance and risk assessment.
Developed in collaboration with the World Economic Forum (WEF), GEP's latest insight report delves into the integration of AI within the private sector
Valued at US$136bn, the artificial intelligence (AI) market has grown significantly and is expected to expand a further 37.3% between 2023 and 2030. As such, this growing demand and the introduction of generative AI and advanced GPT models will need to be met with standards for responsible AI practices in procurement.
"As the use of artificial intelligence (AI) continues to grow across industries, it has become imperative for commercial enterprises to ensure that the AI solutions they procure are responsible and ethical," said Mudit Kumar, Vice-President, Consulting, GEP.
While the US of AI in procurement offers significant value, it is also important to understand the potential negative and even dangerous consequences. This is why the WEF and GEP have partnered to produce the 'Adopting AI Responsibly' insights report, offering a comprehensive guide for commercial organisations across industries to facilitate the process of identifying, selecting, and implementing AI solutions both responsibly and ethically.
"Using AI responsibly is important not only because organisations have a social responsibility and a reputation to maintain but also for the long-term viability and well-being of business and society. That includes protecting businesses from potential risks down the road, particularly related to areas such as intellectual property, data, and privacy," added Kumar.
Why enterprises need AI
Traced back to the early days of computing, enterprises began experimenting with AI for rule-based and expert systems to analyse data and make predictions. However, limited to their capabilities, machine learning (ML) was developing in the 1990s allowing systems to learn from data and improve over time.
In the 2000s, businesses began to see the potential that AI had to improve operations and drive growth resulting in significant investments being made.
Key drivers of AI adoption:
Automation
AI-powered decision making
Improved speed and accuracy
Cost reduction
Human time can be spent on more complex and strategic tasks
Price optimisation
Business opportunity identification
Making investment decisions
"While AI is becoming an increasingly important tool for organisations, to fully realise its benefits, they need to invest in the necessary infrastructure, talent, and technologies. Additionally, businesses should address the challenges associated with acquiring and implementing AI solutions, such as lack of expertise, data privacy, and security concerns," said GEP and the WEF.
Why does procurement need responsible sourcing guidelines?
With the private sector finding procurement and deployment of AI technologies challenging for a variety of reasons including lack of skills, lack of strategy definition, data quality, and lack of an established playbook to follow, the insight report aims to facilitate the responsible and ethical procurement of AI and ML solutions in commercial organisations by developing comprehensive guidelines and a practical toolkit.
"It will help enterprises evaluate AI/ML solutions through a robust procurement framework and build a holistic approach for acquiring and deploying AI solutions to achieve organisational goals," said GEP and the WEF.
How the AI guidebook will help
For those seeking to procure AI solutions, GEP and the WEF have provided a step-by-step guide to help assess and understand suppliers during the procurement process, as well as help fund the best fit for the organisation's requirements. The two note that while it is focused on AI software it can be tailored and adapted for solutions with AI capabilities.
Key ways in which the guidelines will help include:
A holistic assessment framework
Evaluating everything from risk to ethics and biases for responsible acquisition
Serve as an industry-agnostic guidebook for AI acquisition
Enable decision-making while balancing business needs with social and ethical responsibility
Provide a framework for collaboration bringing key stakeholders together
Click here, to download the full report.