Fertility industry's high expectations for IVF and AI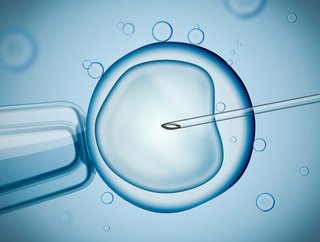 Artificial intelligence (AI) is playing crucial research roles in a global wave of fertility-focused technology which will welcome the arrival of IVF 3.0
Start-ups and established healthcare providers around the world are leveraging the power of artificial intelligence (AI) and machine learning (ML) to help bring about the next generation of people with the next generation of technology.

In vitro fertilisation (IVF) is of particular interest to the healthcare industry and, according to a newly published international clinical study, AI can speed up successful IVF treatment. Carried out by Presagen and published in the Reproductive BioMedicine Online (RBMO) journal, the study showed the company's AI-powered product Life Whisperer can reduce the time to pregnancy for IVF couples by 12%. Life Whisperer - already available in more than 40 countries - evaluates how likely embryos are to lead to a pregnancy, which allows embryologists to rank and select the best quality embryos for transfer.

IVF clinics included in the study were Ovation Fertility, ORM Fertility, Texas Fertility Centre, and Midwest Fertility Specialists in the United States; IVF-Life in Europe; Alpha IVF & Women's Specialists and Safe Fertility in South East Asia; and Flinders Fertility in Australia.

"It is important to note that these observations are preliminary, and further investigation of feature detection will be required using multiple mapping
methods, different experimental parameters and a range of embryo subtypes to understand more fully what the artificial intelligence model is detecting," says Presagen co-founder and CEO Dr Michelle Perugini. "The collective results presented in this body of work, however, provide support for the notion that the artificial intelligence model is likely detecting some well-known morphological features."

Society ready to use AI and ML for IVF treatment

Fertility-focused tech is attracting record levels of venture capital investment. World Health Organisation figures show infertility affects 15% of reproductive-aged couples worldwide. In 2021, US$823.1 million (a 273.3% increase) was invested across 90 deals (109.3% increase) around the world, according to Pitchbook.

"The conversation around reproductive health has improved in recent years," says Sasha Astafyeva, partner with venture capital firm Atomico. "Societal changes like people starting families later has made it more socially acceptable to talk about infertility issues and challenges that people face."

We are entering the age of IVF 3.0, says AIVF co-founder and CEO Daniella Gilboa, and while IVF has been around for almost 50 years, progress has not kept pace with rapid innovation.

"By augmenting the embryologist in selecting the most viable embryo, there is potential for AI to help a patient conceive in one or two cycles, reducing the inherent cost of IVF therapy, and making the treatment more accessible to diverse populations that often don't have ease of access to treatments today."

AI is a powerful tool that has many potential applications in healthcare, including the work of embryologists, says Gilboa, and applying data-driven analyses of embryo quality will help predict the potential for a viable pregnancy, with the aim being to reduce the number of cycles a couple must go through before they enjoy a successful pregnancy.

"These advanced data analytics will enable more people to seek fertility treatments at a lower cost," says Gilboa. "AI platforms have the potential to lighten the heavy burden on embryologists and streamline the IVF process."