Amazon invests $4bn in start-up Anthropic for safer AI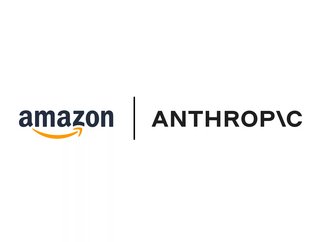 Amazon has announced an investment of up to $4bn in Anthropic
E-commerce giant Amazon has announced an investment of up to US$4bn in AI startup Anthropic, expanding access to safer AI
With the ongoing impact that AI is having on the world, it's become apparent that many of the big tech titans, including Microsoft, Meta, and Google, are stepping up the rivalry in one of the world's fastest growing sectors, which many industry professionals believe could be the next great frontier.
Most recently, e-commerce giant Amazon has agreed to invest up to US$4bn in the AI safety and research start-up company, Anthropic, taking a minority ownership position. Anthropic, a company which builds reliable, interpretable, and steerable AI systems, was founded by former OpenAI executives, and has recently revealed its new AI chatbot, Claude 2.
Building AI systems that can be relied upon
Founded in 2021, Anthropic has a strong belief that AI will continue to have a vast impact on the world, with the company committing itself to building systems that people can rely on, are safe, and generate research about the opportunities and risks of AI. Through its collaborative team of researchers, engineers, policy experts, and operational leaders, Anthropic offers experience that spans a variety of disciplines, all working together to build reliable, secure, and understandable AI systems.
Speaking on the subject of the investment, Nigel Green, CEO of one of the world's largest independent financial advisory, asset management, and fintech organisations, deVere Group, says: "The AI race is on, with the big tech firms racing to lead in the development, deployment, and utilisation of artificial intelligence technologies. AI is going to reshape whole industries and fuel innovation - and this makes it crucial for investors to pay attention and why almost all investors need exposure to AI investments in their portfolios."
Nowadays, although it seems that the AI hype is everywhere, the world is still very much in the early AI era, but one thing is clear; AI is not just a fad. There is no doubt that globally, we are witnessing the dawn of a new era, which will likely impact our lives as dramatically as the internet or smartphones. "Investors should act now to have the early advantage", says the deVere CEO. "Getting in early allows investors to establish a competitive advantage over latecomers. They can secure favourable entry points and lower purchase prices, maximising their potential profits.
This tech has the potential to disrupt existing industries or create entirely new ones. Early investors are likely to benefit from the exponential growth that often accompanies the adoption of such technologies. As these innovations gain traction, their valuations could skyrocket, resulting in significant returns on investment." he notes.
Although AI is currently a major focus, it is crucial for investors to maintain diversification across various asset classes, sectors, and regions, as this approach aims to optimise returns relative to the level of risk (volatility) taken on. Diversification continues to be the most effective strategy for long-term financial success, with a proven track record of risk reduction, volatility mitigation, adaptation to varying market conditions, enhancement of long-term returns, and safeguarding against unforeseen external events.
Amazon's US$4bn investment into the ChatGPT rival, goes to show why almost all investors should have some AI exposure in their investment mix, highlighting how the big tech titan is stepping up in the AI space, making this latest push to capitalise on the excitement around generative AI. "AI is not just another technology trend; it is a game-changer," says Nigel Green. "Investors need to pay attention and include it as part of their mix."
Anthropic and Amazon are committed to the safe training and deployment of advanced foundation models, with both companies actively engaged across organisations to promote the responsible development and distribution of AI technologies, including the Global Partnership on AI (GPAI), the Partnership on AI (PAI), and the National Institute of Standards and Technology (NIST). With the combination of Anthropic's cutting-edge safety research and products, coupled with Amazon Web Services' (AWS) proficiency in running secure and dependable infrastructure, Anthropic's safe and steerable AI will be widely accessible to AWS customers.
A spokesperson for Anthropic said: "We look forward to working closely with Amazon to responsibly scale adoption of Claude and deliver safe AI cloud technologies to organisations around the world."
******
For more insights into the world of AI - check out the latest edition of AI Magazine and be sure to follow us on LinkedIn & Twitter.
Other magazines that may be of interest - Technology Magazine | Cyber Magazine.
Please also check out our upcoming event - Cloud and 5G LIVE on October 11 and 12 2023.
******
BizClik is a global provider of B2B digital media platforms that cover Executive Communities for CEOs, CFOs, CMOs, Sustainability leaders, Procurement & Supply Chain leaders, Technology & AI leaders, Cyber leaders, FinTech & InsurTech leaders as well as covering industries such as Manufacturing, Mining, Energy, EV, Construction, Healthcare and Food.
BizClik – based in London, Dubai, and New York – offers services such as content creation, advertising & sponsorship solutions, webinars & events.​​