AI platform to help build high-resolution weather models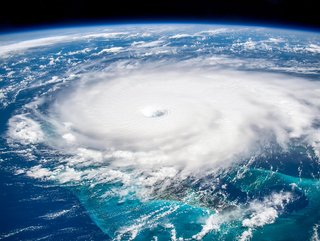 AI startup Jua's platform will empower the weather industry to build customised high-resolution, accurate, and energy efficient weather models
A platform that will enable the meteorological industry to produce customised high-resolution weather models which outperform all existing approaches has been launched by AI startup Jua.
Co-founded in 2022 in Zurich, the team at Jua has invested more than three years of research and development into creating its proprietary data platform and, among others, training the world's first global high resolution weather prediction model.
According to a recent global survey by the World Economic Forum, over half of the adults in the world say that climate change has had a severe impact on their lives, and a third are worried they might be forced from their homes. These world-wide weather-based events, such as the severe flooding in Pakistan or the recent extreme heat wave across Europe, will impact businesses and societies in both the short-term and the long-term.
According to a statement by Jua, there is currently no global observation or comprehensive model of the Earth's atmosphere that would allow meteorologists to truly understand the interplay between weather patterns and natural disasters in an accurate way.
AI platform can change weather prediction forever
Running on a 48-hour timescale, Jua says its weather prediction model will provide a global one kilometre square's worth of coverage for every five minutes, and can predict more than fifteen different weather-based parameters, including precipitation, air pressure, wind speed and wind direction. Some regions are covered in up to two hundred and fifty metres squared resolution, and the model is updated every fifteen minutes, enabling significant improvements in forecasting extreme events.
Jua's weather model provides up to 25-times higher spatial resolution and ten-times higher temporal resolution than conventional alternatives. This massive resolution increase is achieved via an end-to-end deep learning approach and tens-of-millions of sensors, in comparison to the hundreds-of-thousands of sensors used by current standard models. An additional benefit of the new deep learning powered model is its energy efficiency, with it requiring over a thousand-times less computing power than any other numerical weather model.
Andreas Brenner, Co-founder and CEO of Jua, comments: "We are going to change perceptions of weather prediction forever. In terms of geospatial resolution, temporal resolution and update frequency, our first model already outperforms all existing numerical models by several orders of magnitude. We now enable everyone from small startups to large companies to get access to much better weather data than they have ever seen before."
Marvin Gabler, Co-Founder and CTO, adds: "It is important to understand that we took the risk of completely rethinking the technical approach to weather forecasting and built a new technology from the ground up. Besides accuracy, our approach also brings completely new capabilities to the market. To the energy sector, it brings the first global probabilistic short-term forecast which can significantly improve their profitability. We won't stop here. This is our first platform to be released and we can't wait to announce all the things we are working on over the coming months and years."
Jua has raised a $2.5M Series Pre-seed round led by Promus Ventures, a VC firm that invests in deep-tech and spacetech companies, including Spire, Mapbox, ICEYE and Rocket Lab. Participants in the round included prominent investors Siraj Khaliq (Co-Founder of the Climate Corporation & former Partner at Atomico), Mehdi Ghissassi (Head of Product at Alphabet-acquired Deepmind), and Swiss based Session.vc (founded by seasoned entrepreneurs and first check investors of companies like On Running, Bexio or Nutmeg). Promus Ventures Partner Pierre Festal is also joining the Jua board.