White House limits US investment in Chinese AI sectors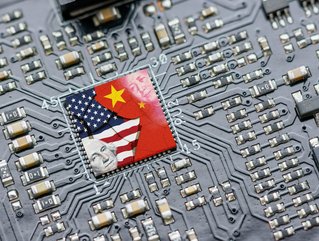 The People's Republic of China has stated that it is "very disappointed" with these US restrictions going ahead.
Biden alludes to security risks as the US restricts investments into Chinese tech sectors, further raising debates surrounding global AI regulations
US President Biden has announced limitations on US investments in The People's Republic of China to restrict the country from developing further surveillance technologies that the US government views as threatening national security.
Announced in August 2023, this order would increase regulation in Chinese AI, semiconductor and quantum computing sectors. This will inevitably impact international business relations as it reported earlier in 2023 that other nations have stated that severe restrictions could damage their economies.
In the midst of ongoing debates concerning the regulation and possible banning of AI systems due to their increasing presence in global businesses. More frequently, government organisations are having to balance innovation with safety to ensure minimal threats.
China continues to advance in generative AI
The People's Republic of China has stated that it is "very disappointed" with these US restrictions going ahead.
Embassy spokesman Liu Pengyu said in a statement: "China opposes the US overuse of national security to politicise and weaponise trade, scientific and technological issues and deliberately making obstacles to normal economic and trade exchanges and technological cooperation."
The country has sought to manage its technology growth. On the day that this article is published (15th August 2023), it is set to implement the world's first rules governing generative AI.
In focusing on enabling Chinese start-ups to build their own generative AI applications, in June 2023, the Beijing Academy of Artificial Intelligence (BAAI) introduced Wu Dao 3.0 as part of a series of open-source LLMs.
It will be interesting to see how this move from the US could affect global businesses. The restrictions will require companies to notify the government of other investments in quantum computing, chips and AI sectors.
The Financial Times have reported that the new limitations will mostly affect private equity and venture capital firms, in addition to US investors working with Chinese businesses.
Are calls for greater AI restrictions on the increase worldwide?
President Biden has suggested that rapid technological progress in these industry sectors posed "significant national security risks" because computers could advance in ways that could help develop weapons and break codes used by spy agencies to protect data.
This news comes in the wake of The National Cyber Workforce and Education Strategy (NCWES) being proposed by the Biden-Harris Administration to aim to provide better education and opportunities within the cyber industry. It is the hope that this also works to improve workforces nation-wide and support evolving digital needs.
Globally, nations are battling to improve the digital capabilities of their businesses and workforces in the midst of a technology skills gap within the industry.
As AI and machine learning (AI/ML) tools become more integrated into business operations, there are concerns over the risks they could pose to data security. Workforces are increasingly using AI tools like ChatGPT to assist with routine tasks, which has subsequently been banned by some companies, including giants like Samsung Electronics.
The US order is set to be imposed in 2024.
******
For more insights into the world of Technology - check out the latest edition of AI Magazine and be sure to follow us on LinkedIn & Twitter.
Other magazines that may be of interest - Technology Magazine | Cyber Magazine
Please also check out our upcoming event - Sustainability LIVE in London on September 6-7 2023.
******
BizClik is a global provider of B2B digital media platforms that cover Executive Communities for CEOs, CFOs, CMOs, Sustainability Leaders, Procurement & Supply Chain Leaders, Technology & AI Leaders, Cyber Leaders, FinTech & InsurTech Leaders as well as covering industries such as Manufacturing, Mining, Energy, EV, Construction, Healthcare + Food & Drink.
BizClik – based in London, Dubai, and New York – offers services such as Content Creation, Advertising & Sponsorship Solutions, Webinars & Events.