China is working to stay ahead in generative AI development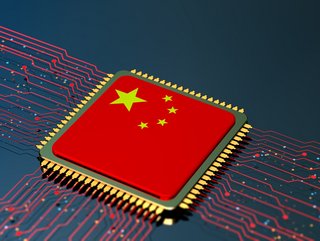 The People's Republic of China's top internet companies, including Alibaba, Baidu and JD, have already established AI bots to rival OpenAI's ChatGPT
From Baidu, to Wu Dao, here are some of the ways that the People's Republic of China is looking to continue its advancement in generative AI
From 15th August 2023, the People's Republic of China is set to implement the world's first rules governing generative artificial intelligence (AI).
According to reports, the finalised regulations on the rapidly advancing industry are more relaxed than the initial draft in April 2023. It is set to propose that providers of public services must submit security assessments, but only for consumer-facing services, suggesting business products may have slightly more leeway, according to Reuters.
This is expected to be the first and most significant decision worldwide so far when it comes to regulating AI models and the generative AI sector, as the People's Republic of China seeks to manage AI technology growth.
The People's Republic of China aiming to be a global leader in AI by 2030
Questions are emerging over whether or not private companies will be able to continue expansion in the wake of these AI regulations. It has been suggested that the country's internet firewall may affect the amount of information that companies can use to train their AI models, which may result in them not being able to increase developments as fast.
However, it appears as though the country is now focusing on enabling Chinese startups to build their own generative AI applications. As part of this downscaling trend, in June 2023, the Beijing Academy of Artificial Intelligence (BAAI) introduced Wu Dao 3.0 as part of a series of open-source LLMs.
The Wu Dao 3.0 project is a collection of smaller dense models reflecting efforts to enable companies to easily adopt generative AI in their products.
It appears as though the country's focus is centred on the practical application of AI models. Open sourcing these models ultimately serves to boost the country's AI development as it encourages greater collaboration.
The global race to harness generative AI platforms
The People's Republic of China's top internet companies, including Alibaba, Baidu and JD, have already established AI bots to rival OpenAI's ChatGPT.
Starting the race was Baidu, the Beijing-based search provider that debuted ERNIE Bot earlier in 2023: the new-generation LLM and generative AI tool that understands Chinese language and culture, creates literary and business content and carries out complex mathematical calculations.
At the time of release, Robin Li, Baidu Co-founder, Chairman and CEO, said: "We believe that artificial intelligence will revolutionise every industry we know today. The immense long-term value of AI and its transformative impact on all aspects of life are only in their infancy."
Just three months later, version 3.5 was released at the end of June 2023. Now, Baidu's New York stock is up by 30% so far in 2023, outperforming the 9% rise in the Nasdaq Golden Dragon index of US-listed Chinese companies.
In the future, Baidu has said that ERNIE Bot will add more high-quality plugins from Baidu itself, as well as third parties. The company stated: "We are also committed to opening the plugin ecosystem to third-party developers, empowering them to build unique applications based on ERNIE."
The People's Republic of China's LLM landscape is dominated by the likes of Alibaba, Baidu and Huawei. Ernie 3.5, is arguably the most powerful, though it still lags the performance of OpenAI's GPT-4. And the People's Republic of China's more powerful models including Ernie 3.5, Huawei's Pangos 3.0, and Alibaba's Tongyi suite, remain proprietary.
TechWire Asia reported that Beijing, which hosts more than one-third of the country's "core AI companies," accounted for 40 out of around 80 large language models (LLMs) that have already been launched.
******
For more insights into the world of Technology - check out the latest edition of AI Magazine and be sure to follow us on LinkedIn & Twitter.
Other magazines that may be of interest - Technology Magazine | Cyber Magazine
Please also check out our upcoming event - Sustainability LIVE in London on September 6-7 2023.
******
BizClik is a global provider of B2B digital media platforms that cover Executive Communities for CEOs, CFOs, CMOs, Sustainability Leaders, Procurement & Supply Chain Leaders, Technology & AI Leaders, Cyber Leaders, FinTech & InsurTech Leaders as well as covering industries such as Manufacturing, Mining, Energy, EV, Construction, Healthcare + Food & Drink.
BizClik – based in London, Dubai, and New York – offers services such as Content Creation, Advertising & Sponsorship Solutions, Webinars & Events.