Kainos generative AI investment to advance ethical practice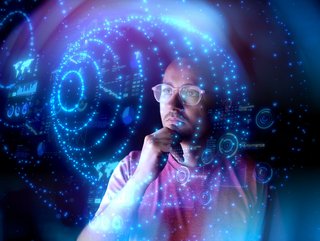 "AI can help drive efficiency, remove repetitive tasks that people often find mundane and allow more time for high value activities"
AI leader Kainos has announced a £10m (US$12.64m) investment to support the advancement and scaling of generative AI, as well as ensuring ethical practice
Digital technology company Kainos will commit to advancing breakthroughs in generative AI understanding with a £10m (US$12.64m) investment.
The investment will focus on developing cutting-edge solutions, including accelerators, systems and ecosystem partnerships that address complex challenges faced by the company's clients. In addition, it plans to build internal capabilities to test the limits of the technology across internal and external business functions, including upskilling more than 1000 of its own software engineers and generative AI tooling and copilots.
Kainos has been a leader in the AI space for nearly a decade, with a well-established Data & AI Practice of more than 150 experts that deliver work across complex organisations such as the United Nations, the Ministry of Defence and HelloFresh.
AI Magazine spoke with the company's Director of Digital Services, and incoming CEO, Russell Sloan, about the investment and the global impact he sees generative AI having.
It is no secret that generative AI services have exploded. What value does Kainos place on AI systems in the workplace?
There's a lot of hype around generative AI, mainly justified, and I do think it will cause disruption in our industry. However, AI is not new to Kainos. We've been building our skills base since 2016 with our innovation team and now have a 150 strong Data & AI practice.
AI itself makes a lot of things easier. For example, natural language processing (NPL) computers can understand text and spoken words in much the same way human beings can. So, you don't need to know the specific commands of a programming language. AI can't create a whole service for you, but it can create useful building blocks. The skill is in putting the blocks together, and this requires human involvement. The mix of skills required will change of course, but human expertise is still at the heart of our workforce planning.

We include AI training as part of our early careers programmes, so that people come into the organisation with the knowledge they need to start working on customer projects. Our Data and AI practice has over 150 people, and I can see that number growing over time.
AI can help drive efficiency, remove repetitive tasks that people often find mundane and allow more time for high value activities. We see it as freeing up time to allow us to do what we do best – solving customer problems.
In line with this investment, what is Kainos doing to ensure responsible and safe AI development? What is your role within that as incoming CEO?
As incoming CEO it's important that we carry on our legacy of using technology responsibly – that has always been at the heart of Kainos. We're only interested in doing work that has a positive outcome, and so the ethical and responsible use of AI is baked into our investment.
We're investing in research on the societal implications of AI. We're collaborating with academia and industry leaders to establish AI Research Centres across the UK, where we'll advance ethical and responsible approaches to developing AI solutions. In 2022 we recruited our first Data Ethicist, whose role it is to help ensure that we eliminate biases wherever we can.
The issue of fairness is one that a lot of industries grapple with, and technology is no exception. We must design inclusivity into our solutions. When building an AI model, the datasets used must be as representative and pluralistic as possible to set the right basis for a fair model. However, even with a balanced dataset, it may still be necessary to mitigate bias when building the model and so monitoring on an ongoing basis is essential.
The technology isn't perfect, it's evolving quickly and the right checks must be in place. This links back to my point about needing skilled humans in the loop.
Where do you see Kainos moving to in the next 12 months in terms of any further investments or generative AI services?
We've been using AI for a long time, but this new investment will allow us to train over 1,000 team members in AI tooling and Copilots. We've announced the appointment of a new Generative AI Lead to drive initiatives and education across our internal business operations. We're also working on some exciting projects with our partner organisations and will share more information about these as they progress.
When I joined Kainos over 24 years ago as a trainee the technology landscape was very different from today. We had 160 people compared with over 3,000 now. The change in technology has been constant over the years and the organisation has evolved and adapted as we've grown.
We still have that deep-seated culture of being open, collaborative and curious to stay at the forefront of technology undertaking interesting and challenging work. Generative AI is an exciting opportunity as we look ahead to the next stage of our journey, continuing to solve the most complex problems to delight our customers.
******
For more insights into the world of Technology - check out the latest edition of AI Magazine and be sure to follow us on LinkedIn & Twitter.
Other magazines that may be of interest - Technology Magazine | Cyber Magazine
Please also check out our upcoming event - Sustainability LIVE in London on September 6-7 2023.
******
BizClik is a global provider of B2B digital media platforms that cover Executive Communities for CEOs, CFOs, CMOs, Sustainability Leaders, Procurement & Supply Chain Leaders, Technology & AI Leaders, Cyber Leaders, FinTech & InsurTech Leaders as well as covering industries such as Manufacturing, Mining, Energy, EV, Construction, Healthcare + Food & Drink.
BizClik – based in London, Dubai, and New York – offers services such as Content Creation, Advertising & Sponsorship Solutions, Webinars & Events.