John Giannandrea & Apple's strategy to 'speed up' in AI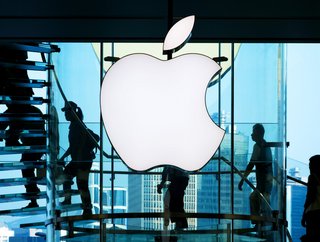 Giannandrea is now overseeing development of the underlying technology for a new AI system
With Apple working to keep up in AI advancement, AI Magazine considers the work of its AI strategist John Giannandrea in line with new product launches
Apple has experienced a very well-publicised surprise over the past year that saw it running behind in the sudden AI boom. With the introduction of OpenAI's ChatGPT and leading technology companies like Google, Meta and Microsoft leading the race, the global technology company faced many questions when it found itself towards the back of the pack.
However, it has a plan to get back on track and strategists like John Giannandrea are operating in the midst of the company's developments to ensure that its AI and machine learning tools are being developed and improved as much as possible.
Strategising to secure AI business development
John Giannandrea is Apple's Senior Vice President of Machine Learning and AI Strategy and reports directly to CEO Tim Cook. Giannandrea joined Apple in 2018 and oversees the AI and machine learning strategies across the company and development of Core ML and Siri technologies.
Prior to Apple, Giannandrea spent eight years at Google where he led the Machine Intelligence, Research and Search teams. Before this, he co-founded two technology companies, Tellme Networks and Metaweb Technologies.
In 2020, he stated: "I really honestly think there's not a corner of iOS or Apple experiences that will not be transformed by machine learning over the coming years."
Since his appointment, Apple announced an acceleration of its US investments as part of its commitment to AI and machine learning development, with initial plans to make new contributions and add 20,000 new jobs across the country.
Giannandrea is now overseeing development of the underlying technology for a new AI system. In addition, his team is revamping Siri in a way that will deeply implement it into the company's technology. A smarter version of Siri could be ready as soon as 2024, but there are reported concerns about the technology and how it may take longer for Apple's AI features to spread across its wider product line.
In September 2023, Giannandrea highlighted a change in the latest iPhone software update for iOS17. The update allowed users to select a search engine other than Google when browsing in private mode and thereby making it easier for iPhone users to switch between search engines.
Vision Pro amidst an AI frenzy
Announced at the company's worldwide development conference earlier in 2023, the Vision Pro headset was described as a 'spatial computer' and will be available in 2024. Featuring visionOS, the world's first spatial operating system, Apple says that Vision Pro allows users to interact with digital content in a way that feels like it is physically present in their space.
According to Bloomberg, Apple will begin training retail employees on the Vision Pro in the "first months" of 2024. The company has already sent a memo out to retail employees asking them to apply for a "product training event" in Cupertino, California, which is expected to train employees on the complex sales procedures involved in the new product.
The rollout of the Vision Pro is anticipated to be the most complicated in the company's history, including dedicated hands-on areas and demo units, with the company planning to assemble the Vision Pros for customers in-store - much like with the Apple Watch - embedding proper bands, light seals and optional prescription lenses.
In a world where generative AI and the metaverse are expanding and offering new ways to digitally connect, it will be interesting to see how Apple's offerings will compare moving forward into 2024.
******
For more insights into the world of AI - check out the latest edition of AI Magazine and be sure to follow us on LinkedIn & Twitter.
Other magazines that may be of interest - Technology Magazine | Cyber Magazine.
Please also check out our upcoming event - Net Zero LIVE on 6 and 7 March 2024.
******
BizClik is a global provider of B2B digital media platforms that cover Executive Communities for CEOs, CFOs, CMOs, Sustainability leaders, Procurement & Supply Chain leaders, Technology & AI leaders, Cyber leaders, FinTech & InsurTech leaders as well as covering industries such as Manufacturing, Mining, Energy, EV, Construction, Healthcare and Food.
BizClik – based in London, Dubai, and New York – offers services such as content creation, advertising & sponsorship solutions, webinars & events.