TurinTech CEO: How AI can help the energy crisis
By Dr. Leslie Kanthan, CEO of TurinTech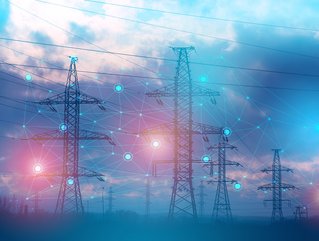 Dr. Leslie Kanthan, CEO of TurinTech discusses the importance of artificial intelligence as we continue to battle the energy crisis
AI and Machine Learning innovations are happening at speed, and its applications are more and more embedded in our everyday life. We are not just talking about recommendations on what to purchase and what to watch next online. We are talking of ways AI can help consumers take control of energy consumption and predict energy bills.
This is particularly important as energy companies in the UK have introduced a 54% rise in energy bills from April 1st. This "energy price cap" could mean a rise of almost £700 to £1,971 a year on average. Adding to this is the fact that the UK is one of the most competitive energy markets with over 37 active energy suppliers. This increase will significantly affect families and households across the country.
So how can AI assist the current energy crisis?
The role of AI in controlling your bills
According to the Department of Business, Energy and Industrial Strategy, as of September last year there were 26.4 million smart and advanced metres in homes and small businesses in the UK.
This is a figure worth noting as energy providers can use AI to gather data from these devices in real-time and provide an analysis of how customers consume energy. This results in benefits not just for energy providers, but also for end-users who can see where they spend most energy and learn how to be more efficient.
So how does it work?
The most prominent way AI can assist businesses during this crisis is by helping to create forecasts of future usage and bills to take into consideration. Businesses can leverage AI to predict energy bills for multiple types of future circumstances. This can include potential scenarios such as a hike in oil prices, or the current case of the introduction of a new energy cap.
By applying advanced AI, businesses can identify patterns, and see trends in price changes based on these different scenarios. Models can then be designed and developed based on these data sets, so that monthly or even quarterly forecasts can be built.
Key aspects to consider
Sounds easy. However, there are some main factors to take into consideration: models need to be accurate in order to deliver real value and savings to businesses. In addition, the more complex these models are, the more they can cost to compute. Models need to be built and then optimised within a certain cost budget frame so that they can help businesses save both time and money.
Moreover, businesses should ensure that they focus on adopting Green AI solutions. Research has found that AI can consume five times the emissions created by an average car in its lifetime. Green AI, on the other hand, integrates technology and sustainability into one unified ecosystem. Businesses can build accurate machine learning models which are more efficient and consume less computing resources, all while increasing operating speed and reducing energy usage.
AI can assist in developing precise predictive capabilities and intelligent grid systems to manage the demand and supply of renewable energy. By doing this, companies can significantly decrease costs and unnecessary carbon generation.
Businesses need to be able to optimise AI models to be as accurate and efficient as possible while consuming fewer resources, increasing operating speed, and reducing energy usage.
The times ahead
According to Gartner, businesses have an increasing interest in AI, with 48% of CIOs having already deployed or are planning to deploy AI and machine learning technologies over the next year. More specifically, according to a study published by the World Economic Forum, AI will play a key role in the transition to the "low-emissions, ultra-efficient and interconnected energy systems we need tomorrow".
The opportunity for growth and innovation of AI in the energy sector is certainly promising. Businesses should feel encouraged to utilise AI technology in order to make significant energy-saving decisions through creating and analysing quarterly forecasts of price changes.