Google Cloud x LVMH: Luxury Cloud and AI Innovation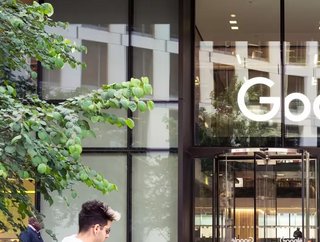 LVMH and Google Cloud will launch a strategic partnership to enhance the luxury experience through AI and ML innovation
Announced today, Google and LVMH's strategic partnership will develop new, cloud-based intelligence and accelerate AI and ML innovation. The two companies are respected leaders in their fields: Google serves clients in more than 200 countries and territories, and LVMH Maisons offers customers a significant number of individual luxury brands, such as Moët & Chandon, Dom Pérignon, and Veuve Clicquot Ponsardin. 
The partnership will allow LVMH Maisons to personalise the customer experience and offer unrivalled service in wines and spirits, watches, perfumes, and associated beauty products. 'This new, unprecedented, and significant partnership with Google Cloud is a reflection of our high ambitions in this area', said Toni Belloni, Group Managing Director of LVMH. 
How Will the Partnership Unfold? 
The luxury company intends to further the use of AI throughout its value chain, from developing its products to enhancing its supply chains. Added Thomas Kurian, CEO of Google Cloud: 'We are proud to be entering into such an innovative and extensive partnership to power [LVMH's] innovation through cloud technology'. Google Cloud's solutions will empower LVMH Maison's to excel at the following endeavours: 
Create personalised customer experiences 

Adhere to strict privacy and security regulations 

Accelerate business operations 

Develop a more modern, sustainable IT infrastructure

Enhance innovation through upskilling and certification programmes, all run Google's cloud-based AI platforms
In addition, Google will provide new AI and ML technologies to elevate the LVMH customer experience. 'For us, privacy, personalization, and luxury are synonymous, and that will always remain true', said Toni Belloni, Group Managing Director at LVMH. 'The new opportunities offered to our customers are exactly what our talented teams [work to offer]: a unique and unforgettable experience'. 
What Will the Future Hold? 
'By combining our best-in-class approaches in our respective industries, [we] will take a step forward in the use of data and AI', Belloni added. Indeed, the two companies' combined creativity, tech capabilities, and respective market positions will help further luxury client service. Google offers some of the world's best infrastructure, platforms, industry solutions, and expertise; LVMH represents one of the world's finest portfolios of leather, fashion, spirits, cosmetics, and jewellery. Together, the companies will be extraordinarily difficult to outperform. 
Going forward, Google and LVMH will continue to collaborate, launching the Data and AI Academy in Paris to accelerate cloud-based expertise. This is the wave of the future, after all, and both companies intend to make their mark. Said Kurian: 'Together, we can help drive the future of customer experience in the luxury industry'.