Lenovo: Employees prefer mix of AI and human IT support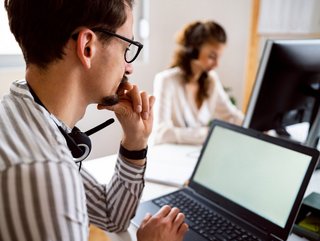 Almost all (91%) of respondents said they would be more productive when their IT issues at work are resolved quickly
New Lenovo survey shows 91% of employees believe they would be more productive when their IT issues at work are resolved quickly and effectively
Nine in 10 employees (87%) recognise that AI has a positive role to play in helping them stay productive, while eight in 10 (81%) prefer a blend of AI and human interaction, according to research by Lenovo.
The new global study reveals that the majority of 12,000 employees surveyed (91%) believe they would be more productive when their IT issues at work are resolved quickly and effectively. Another 74% say poor IT support has decreased their motivation at work. Results show an efficient and effective IT support system needs to be in place to power today's hybrid workforce.
AI-powered IT support key in a hybrid working world
Survey respondents see the key benefits of AI-powered IT being issue resolution with minimum disruption where AI can identify and resolve IT-related issues automatically, and in enabling 24/7 support even during weekends and holidays.
"As workplaces have evolved with the rise of hybrid work, IT support for employees clearly hasn't kept pace," said John Stamer, Vice President and General Manager, Global Product Services at Lenovo. "With the growing adoption of cloud services, digital intelligence and the metaverse, organisations' IT environments are only going to become more complex, so effective IT support will become even more essential to employee experience and morale."
According to the survey, 62% of respondents said they are satisfied with their company's management of employee experience in hybrid work, but still a significant 38% of respondents expressed that they are neutral or dissatisfied with their employee experience.
Lenovo's Premier Support Plus was developed with key enterprise and end-user pain points in mind to offer the most comprehensive support service and protection for IT problems:
AI-driven predictive analytics enable proactive and preventative issue detection, and the ability to identify and address many potential IT problems.
Accidental Damage Protection provides coverage beyond a traditional system warranty, protecting devices from any unintentional drops, spills and bumps.
Keep Your Drive service retains users' hard drives and provides full customer ownership of their data, to be kept or disposed on customers' terms, improving data security and ensuring compliance with data privacy and retention requirements.
Sealed Battery services extends battery support for up to three years, where Lenovo-certified technicians are assigned to ensure effective and efficient battery replacement when needed, minimising downtime and improves business resilience.
International Services Entitlement supports multinational corporations by enabling Accidental Damage Protection, Keep Your Drive, and Sealed Battery services wherever in the world their employees happen to be.
"The mandates of CIOs to drive enterprise transformation have never been more urgent. IT departments need to deliver on employees' experience of IT, every single day. So, in addition to being an increasingly trusted partner in intelligent transformation, we're also incredibly focused on delivering practical innovation," said Stamer.