3 ways AI has helped businesses become more sustainable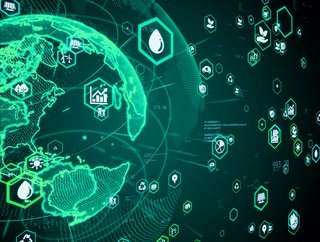 Sustainability is a top priority for businesses across the globe, here, we take a look at how AI is implemented to boost climate-conscious strategies
Research by PwC UK, commissioned by Microsoft, models the economic impact of artificial intelligence's (AI) application to manage the environment, across four sectors: agriculture, water, energy and transport.
It estimates that using AI for environmental applications could contribute up to US$5.2tn to the global economy in 2030, a 4.4% increase relative to business as usual.
The relevance of AI in the business landscape is becoming increasingly significant and the technology is proving its worth as businesses look to meet their sustainability goals and strive for net-zero.
Here, we look at how IBM, Google and H2O.ai are utilising AI to ensure a sustainable future for all.
IBM: leveraging AI to co-create market-leading sustainability platforms
According to Christina Shim, VP and head of strategy and sustainability at IBM, the company is committed to advancing tech-for-good efforts, including efforts towards achieving SGDs, dedicating IBM tools and skills to work on the toughest societal challenges.
Speaking to AI Magazine, the VP outlines three different ways the company is combatting climate change with the help of AI, she said: "IBM worked with United Nations Environment Programme (UNEP) - leveraging AI to reduce marine litter and accelerate beach cleanup efforts. IBM Cloud Pak for Data is enabling environmental scientists to organise and analyse data from myriad sources and collection methods from around the globe"
"IBM worked with Yara to develop a leading Digital Farming platform with AI, IoT and blockchain to provide farmers with insights to improve crop yields," she added.
The company has also teamed up with the Urban Institute to develop a new method for predicting local neighbourhood change from the latest data across multiple sources, using AI.
Google: AI for social good
Tech giant, Google, has issued an open call to organisations around the world to submit their ideas for how they could use AI to help address societal challenges. Google received applications from 119 countries, spanning 6 continents with projects ranging from environmental to humanitarian - this is the company's AI Impact Challenge.
"At Google, we believe that we can meaningfully contribute, drawing on the scale of our products and services, investment in AI research, and our commitment to using and developing AI responsibly. We're doing that through AI for Social Good, a program that focuses Google's AI expertise on solving humanitarian and environmental challenges," says the company.
For its own sustainability efforts, the company used DeepMind's AI expertise to reduct the energy consumption in its data centres. This caused a 40% reduction in energy used for cooling and 15% reduction in overall energy overhead.
H2O.ai: pushing data scientists to develop AI applications for first responders
Taking their social responsibility incredibly seriously, H2O.ai's mission is deeply rooted in deploying AI responsibly. The company recognises that AI can be a powerful tool for effective social change, and with this involve itself in a number of initiatives to support sustainability efforts.
According to Prashant Natarajan, Vice President, Strategy and Products at H2O.ai, the company is "involved in several global initiatives to help society, like our work with Seatrec, a renewable energy company that harvests energy from temperature differences. Here, we're providing five teams of oceanographers from under-represented communities with free access to machine learning tools to process data from special marine vehicles out there gathering useful data to develop the concept."
H2O.ai is also pushing the world's data scientists to develop new AI applications for first responders, local leaders, businesses and the general public to help save lives and prevent the destruction of property and our natural resources from this terrible global problem. This is the company's Wildfire Challenge initiative.
Additionally, its 'AI 4 Conservation' solution provides the H2O AI Cloud and H2O.ai's AI expertise to help mitigate global environmental challenges.