WorkFusion latest automation firm to win serious backing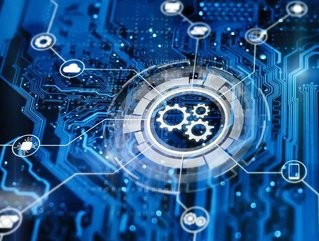 Money is flowing into automation companies, with the automation market worth an estimated $214bn in 2021...
New York-based has become the latest automation firm to gain significant venture backing as the automation market becomes one of the world's strongest sectors.
The automation revolution
With recent announcements such as M1 Finance's Series D, money is flowing into automation companies. The automation market is worth an in 2021, spurred by the ongoing COVID-19 pandemic and its demand for digital transformation in response.
WorkFusion specialises in intelligent automation software, with industry-focused solutions in areas such as banking and financial services. The companies software is used to automate labour and data-intensive tasks such as preventing money laundering and "Know Your Customer" efforts.
Since its foundation in 2009, the company has raised across seven funding rounds. Its latest Series F, announced yesterday, is its biggest to date, coming in at $220mn and led by Georgian.
Industry-specific automation
WorkFusion CEO Alex Lyashok said: "It takes a high-performance team, driven by a shared purpose and looking in the same direction, to build long-term value. Our unique approach of automating industry-specific, document-heavy operations with advanced AI is yielding remarkable success for our banking customers; now we can take that success to a wider audience at greater speed and unlimited scale. We have a winning playbook, and the market is vast. We are excited to move forward."
The company said it would use the funds to meet increased demand for its offering stemming from the evolving marketplace.
"WorkFusion has reached an inflection point of success in terms of product and market readiness," said Emily Walsh, Lead Investor at Georgian. "The opportunity to transform enterprise operations through Intelligent Automation is massive, and WorkFusion is in the leading position to do so. We are thrilled to continue to work with WorkFusion as they scale and impact traditional industries with their market-leading process automation platform."