Versa Networks deliver new AI-assisted enhancements for SASE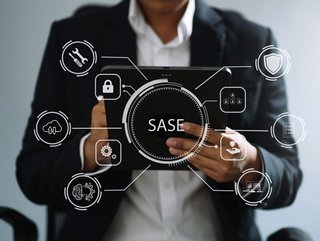 VersaAI has been delivering a set of advanced capabilities to simplify the management and monitoring of complex networks
Versa announce new AI-assisted enhancements across Secure Access Service Edge (SASE), Security Service Edge (SSE) and Zero Trust products
Versa Networks has released a set of enhancements to VersaAI that includes new embedded generative AI capabilities to identify malicious cyber actors in real time and enhance network and security excellence.
This suite of AI Technologies is designed to be integrated into the Versa Unified SASE platform, powered by a shared set of fine-tuned AI and machine learning (AI/ML) engines and used across its product portfolio.
The infrastructure to deliver these services has ultimately grown in complexity and risk due to the rise of public cloud. In utilising AI in this way, the company has highlighted an enterprise shift to using AI within security and networking contexts.
Integrating AI across SASE
Cybersecurity and networking teams have often been faced with continued threats and hacks throughout 2023 so far. Plenty of companies in 2023 have argued that AI systems could be used to combat cyberattacks in line with increased sophistication in hacks and data breaches, as more complex measures are required in order to combat these.
Security and networking teams are faced with a constant barrage of threats and outages, with Vestra Networks highlighting a cost of over US$4m per breach. Likewise, the cost per network outage is up to US$300k per hour.
Against this backdrop, VersaAI has been delivering a set of advanced capabilities to simplify the management and monitoring of complex networks. The company is aiming to provide a comprehensive set of threat and data protection across its product portfolio.
The integration of these advanced AI technologies into the Versa Unified SASE platform hopes to deliver unparalleled protection and operational innovation for Versa's customers. VersaAI has tapped into telemetry data to extract AI/ML insights that are applied across the company's product suite.
"Our advantage lies in our unparalleled ability to train and correlate data across extensive unified security and networking telemetry," said Kumar Mehta, Founder and Chief Development Officer of Versa Networks.
"With our vast SASE deployment base, the telemetry data is leveraged to fine tune Large Language Models (LLMs) to bolster security posture in real time with a high degree of accuracy and automation, and optimise network operations and performance."
Enterprise AI designed to enhance productivity as well as security
Versa's new capabilities include enhanced malware detection for advanced threat protection with real-time pre-processing of files and code snippets. The company has stated that this has already proven effective in eliminating zero-day attacks covering 90% of common file types.
Additionally, organisations can now enforce tailored Zero Trust conditional access controls for users, IT/OT devices and resources. Potential threats are identified closest to the host, limiting the blast radius for a possible attack within the business.
These controls for generative AI tools work to protect against unauthorised access and action, as well as fine-tuned LLMs working to identify sensitive data to protect enterprises from data leakage of company information.
Another capability is VersaAI for Networking which is an NLP-based chatbot designed to detect and predict anomalies. It works to deliver AI-assisted features that have automated troubleshooting, optimised operations, reduced network downtime and improved predictability. This includes VersaGPT which is designed to ease daily operations with generative AI-powered access to Versa documentation and knowledge base. The goal is to improve productivity within businesses.
"We're extremely excited about the potential these new capabilities unlock," Mehta stated. "At Versa, we are committed to continuous innovation to help our customers by harnessing the potential of AI to deliver business outcomes."
******
For more insights into the world of Technology - check out the latest edition of AI Magazine and be sure to follow us on LinkedIn & Twitter.
Other magazines that may be of interest - Technology Magazine | Cyber Magazine
Please also check out our upcoming event - Sustainability LIVE in London on September 6-7 2023.
******
BizClik is a global provider of B2B digital media platforms that cover Executive Communities for CEOs, CFOs, CMOs, Sustainability Leaders, Procurement & Supply Chain Leaders, Technology & AI Leaders, Cyber Leaders, FinTech & InsurTech Leaders as well as covering industries such as Manufacturing, Mining, Energy, EV, Construction, Healthcare + Food & Drink.
BizClik – based in London, Dubai, and New York – offers services such as Content Creation, Advertising & Sponsorship Solutions, Webinars & Events.