Top 10 artificial intelligence companies: APAC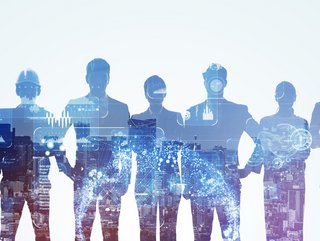 AI Magazine takes a look at innovative and pioneering artificial intelligence companies across the globe and we start with the top companies in APAC
Artificial intelligence (AI) enabled solutions are growing in popularity. The number of businesses using AI services grew by 270% from 2015 to 2019 and this is still rising as we continue into 2022. In 2022, the AI services market is forecast to grow to US$62.5bn from US$19.4bn in 2020.
To look at the different ways AI software and services are being developed to support business across the globe, AI Magazine is taking a look at the different innovative and pioneering companies utilising distruptive technology to offer AI services to its customers. Here, we take a look at the top companies in the Asia-Pacific (APAC) region.
10. Cinnamon AI
With the aim to extend the human potential for more productive and creative work by utilising the power of AI, Cinnamon AI was founded in 2012. In the 10 years since its founding, the Singapore-based company has created a disruptive AI technology that transforms unstructured data into actionable, structured data.
Cinnamon AI's main product, Flax Scanner, is a cognitive document reader that uses machine learning algorithms to automatically identify and retrieve key text elements in documents.

9. Megvii
Established in 2011, Megvii has a core competency in deep learning. The company provides full-stack solutions integrating algorithms, software, hardware, and AI-empowered IoT devices to help customers and end-users optimise cost, improve efficiency, and address pain points facing their businesses.
Megvii's AI-powered solutions include: personal IoT solutions to improve user experience on personal devices by empowering cameras with AI, city IoT solutions to enhance public safety, optimise city and community management, and improve urban resource planning, and supply chain IoT solutions to make supply chains more efficient through AI-empowered robots and sensors.
8. Ubtech Robotics
Ubtech Robotics is a leading AI and humanoid robotics company founded in 2012. The company has grown its worldwide research, design, development, manufacturing, sales, and marketing capabilities to successfully launch an entire portfolio of world-class robots. These include consumer humanoid robots, enterprise service robots, and STEM skill-building robots for children at home with JIMU Robot and in the classroom through Ubtech Education.
7. Kellton Tech
Collaborating with companies to support their success, Kellton Tech provides cutting-edge digital transformation solutions and services in strategy, consulting, digital, and technology. Offering a number of AI, machine learning (ML) and data analytics solutions, Kellton Tech aims to take its customers' business to the next level as they enhance productivity and optimisation towards responsible AI governance, through its transformational AI and ML capacities.
Offering easy to control ML models, Conversational AI, Architectural Strategy and Computer vision, the company's team of experts excel in natural language processes and deep learning, creating a futuristic path for its customers' businesses to prosper.
6. SenseTime
SenseTime leveraging AI to transform the digital world. It offers multiple products such as smart business, smart city, smart life and SenseAuto. SenseTime harnesses AI to create a better AI-based future with AI-based content generation, AI-based content enhancement, and AI chips. The company's proprietary AI infrastructure, SenseCore, allows it to develop powerful and efficient AI software platforms that are scalable and adaptable for a wide range of applications.
SenseTime's technologies are trusted by customers and partners in many industry verticals including Smart Business, Smart City, Smart Life and Smart Auto, the company also has offices in a number of markets including Hong Kong, Mainland China, Macau, Taiwan, Japan, Malaysia, Singapore, South Korea, Saudi Arabia and the United Arab Emirates.
5. ADVANCE.AI
Utilsiing AI to provide fraud prevention and process automation, ADVANCE.AI provides a platform that can support a number of industries including banking, fintech, retail, and e-commerce. Founded in 2016, ADVANCE.AI is a leader in AI, risk management, and digital lending solutions.
ADVANCE.AI is part of Advance Intelligence Group, a Series-D AI-driven technology company headquartered in Singapore, with over 1500 employees and 13 offices across 11 markets. Advance Intelligence Group is committed to leveraging innovative technology and partnerships to build an ecosystem to serve consumers, enterprises and merchants in the region.
4. Alibaba Cloud
Part of Alibaba Group, Alibaba Cloud develops highly scalable cloud computing and data management services providing large and small businesses, financial institutions and governments with flexible, cost-effective solutions to meet their networking and information needs.
The company offers a number of AI-enabled solutions such as image search, machine translation, an ML platform for AI and intelligent speech interaction. On top of this, Alibaba Cloud is also a provider of analytics solutions for data computing, data development, big data application and visualisation, data search and analytics and intelligent search and recommendation.
3. DJI
DJI is one of the top best-performing AI companies in China with a wide range of services such as DJI care refresh, DJI care pro, osmo shield and DJI care enterprise - all enabled by AI. A global leader in developing and manufacturing drone and camera technology, DJI was founded and is run by people with a passion for remote-controlled helicopters and experts in flight-control technology and camera stabilisation. The company is dedicated to making aerial technology accessible, reliable and easy to use for creators, innovators and businesses around the world.
The company has also partnered with Microsoft to build AI drones for offering a diverse range of applications, one of which lets its drones stream real-time data into a computer that can analyse it to look for things such as faults in powerlines.
2. Tata Elxsi
Founded in 1989 in Bengaluru, India, Tata Elxsi is amongst the world's leading providers of design and technology services across industries including Automotive, Broadcast, Communications and Healthcare. The company offers a number of AI solutions as it believes AI has become a critical component of driving growth and ensuring business resilience.
AIVA, the company's video analytics solution uses a complex web of several deep learning models working in tandem to deliver accurate results. With AIDMS, the company's AI-powered driver intelligence service offers a smarter, scalable, and lightweight solution to gain driver behaviour insights.
1. Baidu
Baidu is one of the very few companies in the world that offer a full AI stack, with an infrastructure consisting of AI chips, deep learning frameworks and core AI capabilities such as natural language processing, knowledge graph, speech recognition, computer vision and augmented reality. On top if this, the company offer an open AI platform to facilitate wide application and use.
Its platform, Baidu Brain has over 270 capabilities and takes a layered approach to AI, with a foundation layer supported by additional layers of algorithms supporting features such as VR, voice technology and computer vision, as well as a security layer.
The company's offering also includes Kunlun, a "cloud-to-edge AI chip" specifically built for AI scenarios, that the company produces in house and claims outperforms Nvidia's T4 GPU.