Top 10 AI language translation services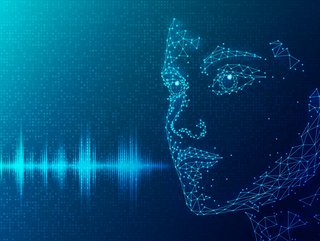 AI Magazine takes a look at enterprise AI translation services helping companies around the world engage with new clients in their own language
The science fiction future of live, in-conversation translation from one language to another is almost with us.
Neural machine translation (NMT) has given enterprise service providers and their clients a huge boost, aided by new artificial neural networks, which require much less memory than traditional statistical machine translation (SMT) models.
AI Magazine takes a look at the translation service providers who are starting - and translating - conversations around the world in more than 100 languages and counting.
TransPerfect offers a range of services under various brands, including its GlobalLink AI practice, which helps clients use leading neural machine translation technology; GlobalLink Connect, which allows clients to integrate content and resource management systems with the company's online translation services; and GlobalLink OneLink which uses AI translation to manage multiple versions of a web site launch.

AppTek's Neural Machine Translation (NMT) solution is a deep-learning translation technology for website localisation, document translation, and multi-lingual broadcast news captioning via Automatic Speech Recognition (ASR) text.
The company offers a large set of pre-trained models for quick wins and works with clients to build custom models.
DeepL offers most of its products free, but also has a number of paid products and services marketed as DeepL Pro, which promise improved translation quality and greater personalisation of translations.
The company added Turkish and Indonesian to its service in May this year, taking the language count to 28. DeepL says it is actively investing in AI technology to improve its neural networks.
Memsource is a translation technology provider which offers services to the translation industry to automate the localisation of large volumes of multilingual content with its AI-powered translation technology.
The company's clients include private companies, localisation partners, freelance linguists, and universities, as well as companies such as Uber, Zendesk, Supercell and Vistaprint.
Part of Alibaba Cloud, Alibaba Translate is built on the company's natural language processing technology and massive eCommerce data. It is a deep neural network translation (NMT) system based on the attention mechanism, says the company, and has been widely used in eCommerce, SEO, and instant messaging.
Yandex Translate uses a hybrid model of machine translation that includes both neural network deep learning and statistical approaches.
The service works with more than 90 languages, including traditional native tongues such as Chinese, Spanish, and German as well as more esoteric dialects including Elvish, Esperanto, Emoji.

Amazon Translate is a Neural Machine Translation (MT) service offered by the eCommerce giant via an API, enabling either real-time or batch translation of text from source to target language.
Amazon says the service suits cases where the volume of content is high, speed is critical, and a minor level of translation imperfection is acceptable.
iTranslate - part of Mosaic Group, an IAC Company - offers its platform via consumer apps including iTranslate Translator, iTranslate Converse, and AI-powered writing assistant Typeright. Corporate clients can tap into the company's translation and communication services through enterprise-level APIs.
In December last year, iTranslate launched API Integration for Lens Studio, software that allows developers to create and publish lenses inside Snapchat. Developers can use the translation API to translate text and use the results in the Snapchat ecosystem, which includes augmented reality hardware Spectacles.
Microsoft Research developed the first version of the company's machine translation system in 1999, building on Microsoft word's grammar correction techniques. Early high-profile uses included translating the entire Microsoft Knowledge Base into French, Spanish, German, and Japanese.
A consumer-focused service provides free translations via the Bing.com search engine. Behind the scenes, the service also provides a cloud-based API which can be used in conjunction with the company's products, including the venerable Microsoft Office.
Google Translate is powered by Google Neural Machine Translation (GNMT), developed by the company in 2016. Even the most comprehensive translation services currently offer around 100 languages, but this represents a fraction of the thousands spoken around the world. Google's new system attempts to make headway on the unsupported languages that don't have enormous datasets freely available.
GNMT is a vast improvement on the company's previous phrase-based Recurrent Neural Networks system, say the company. While testing the new system on sampled sentences from Wikipedia and news websites the company discovered GNMT reduced translation errors by more than half in all cases and up to 85% in some examples.