Olive raises $225.5mn for healthcare AI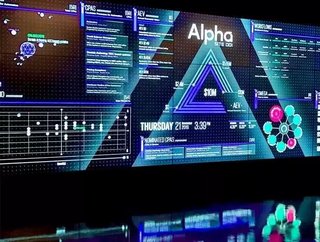 Columbus, Ohio-based Olive is a provider of AI and RPA solutions to healthcare organisations...
Columbus, Ohio-based is a provider of AI and RPA solutions to healthcare organisations.
With the ongoing COVID-19 pandemic highlighting fragilities in the healthcare industry, the company doesn't mince its words when it talks of fixing a "broken healthcare system".
Olive says its SaaS solutions are focused on relieving burdens as demand increases, reducing costs and increasing capacity via AI insights into possible efficiencies. Systems include visualisation tools and intelligent automation that learns while deployed and bring in insights from other deployments.
The company says it is present in the infrastructure of 600 hospitals in the US, and 22 of the top 100 health systems.
Its of venture funding was led by Tiger Global Management, alongside General Catalyst, Drive Capital, Silicon Valley Bank, GV, Sequoia Capital Global Equities, Dragoneer Investment Group and Transformation Capital Partners. That raised $225.5mn, bringing the company's total funding to since its foundation in 2012, cementing its place as a technology unicorn (a startup worth over $1bn) with a new valuation of $1.5bn.
In , Sean Lane, CEO of Olive, outlined the revolutionary plans for the industry: "For every dollar Olive makes, healthcare saves five. That amounts to pretty incredible cost savings throughout the industry, and it's helped us become an indispensable part of hospitals' recovery plan during the pandemic. In the year ahead, we're setting our sights on the big picture -- investing in R&D to bring more solutions to hospitals and health systems that not only disrupt the industry, but also help to fix a broken system at a critical time for humanity."
The company said it would use the funding to accelerate the development of its products, with plans to unveil more capabilities in 2021 as part of its belief that the healthcare industry has $1trn of hidden potential within it.
(Image: Olive)