Nvidia's platform for AI startups passes 8,500 members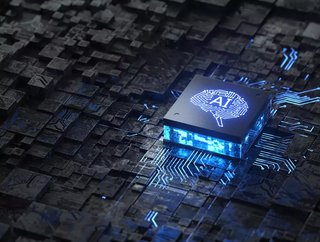 Nvidia has announced it is tracking more than 8,500 AI startups through its Inception AI startup programme
NVIDIA Inception, an acceleration platform for AI startups, has now surpassed 8,500 members. That's about two-thirds of the total number of AI startups worldwide, as estimated by Pitchbook.
NVIDIA Inception is a programme built to accommodate every startup that is accelerating computing, at every stage in their journey. All programme benefits are free of charge and startups never have to give up equity to join.
Since Inception's launch in 2016, it has grown more than tenfold. With total cumulative funding of over $60 billion and members in 90 countries, NVIDIA Inception is one of the largest AI startup ecosystems in the world. Growth has accelerated year over year, with membership increasing to 26% in 2020, and reaching 17% in the first half of 2021.
Data from across the world
Inception figures show the United States leads the world in terms of both the number of AI startups, representing nearly 27%, and the amount of secured funding, accounting for over $27 billion in cumulative funding. 42% of US-based startups were in California, with 29% in the San Francisco Bay Area. 
Behind the US is China, in terms of both funding and company stage, with 12% of NVIDIA Inception members based there. India comes in third at 7%, with the UK right behind at 6%.
AI startups based in the US, China, India, and the UK account for just over half of all startups in NVIDIA Inception. Following in order after these are Germany, Russia, France, Sweden, Netherlands, Korea and Japan.
Industry acceleration
In terms of industries, healthcare, IT services, intelligent video analytics (IVA), media and entertainment (M&E) and robotics are the top five in NVIDIA Inception. AI startups in healthcare account for 16% of Inception members, followed by those in IT services at 15%. 
More than 3,000 AI startups have joined Nvidia Inception since 2020. "Some countries are accelerating their ecosystem of AI startups by investing money and encouraging the local players to create more companies," said Serge Lemonde, global head of Nvidia Inception, in an interview with VentureBeat.
"In our programme, what we are looking at is to help them all," Lemonde said. "The lesson here is really having this window on the landscape and helping the startups all around the world — [this] is helping us understand the new trends. We can help more startups by developing our software  and platforms for the upcoming trends."