New DWS equity fund focuses on artificial intelligence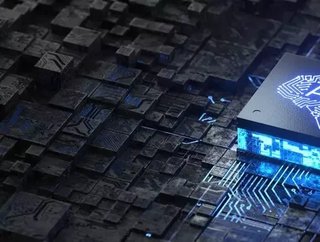 The DWS Concept ESG Arabesque AI Global Equity fund is the first joint product of DWS and Arabesque AI...
, a German fund manager, has launched an equity fund whose stock selection is based on the use of artificial intelligence. The DWS Concept ESG Arabesque AI Global Equity fund is the first product to result from the partnership between DWS and UK-based AI firm that was struck in early 2020.
The DWS Concept ESG Arabesque AI Global Equity picks up on the three megatrends that DWS has identified for the coming decade: Low-interest rates, sustainability, and digitalisation. It takes ESG criteria into account, pursues a total return approach, and comprises between 60 and 70 stocks from the MSCI World universe. The expected tracking error is between 6 and 7 %.
"With this product, we combine the advantages of artificial intelligence with the expertise of our investment managers in an actively managed investment fund. By combining the unique strengths of both partners, we can better analyse the exponentially growing amount of data through innovative technologies to derive new insights," Manfred Bauer, head of the product division at DWS.
Yasin Rosowsky, co-CEO of Arabesque AI, : "Advancements in AI technology are driving transformation of the global marketplace. The launch of the DWS Concept ESG Arabesque AI fund is the result of a strong collaboration between Arabesque and DWS, combining DWS' fund management expertise with Arabesque's AI capabilities to co-develop a cutting-edge investment product. We are delighted to be partnering with DWS on this exciting new offering."
Increasing use of AI 
DWS explained how fast data volumes are increasing. 'In 2009, the number of new data was still 0.5 zettabytes (one zettabyte corresponds to 1,073,741,824 terabytes), in 2019 it will already be 45 zettabytes. For the year 2025, experts expect new data amounting to 175 zettabytes, i.e. 350 times the amount of 2009. For the human brain, this development is a big problem, but for artificial intelligence, the more information, the better.'
Although AI will increasingly become more widely used and taking on an important role, DWS insists it will not completely replace analysts or fund managers. 
Gerard Grech, CEO of Tech Nation : "UK AI continues to go from strength-to-strength: in 2020 UK firms that were adopting or creating AI-based technologies received £1.78bn in funding"