Infosys launches Applied AI for digital acceleration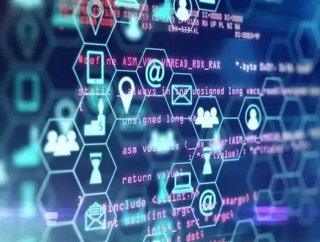 Infosys claims its new product, Applied AI, will futureproof AI-powered transformation and help enterprise to accelerate digitalisation...
Global enterprise IT giant Infosys has ramped up its AI digital transformation toolkit with the launch of Applied AI.
The India-based technology company says its new offering will offer digital acceleration to scale AI businesswide while managing risk, integrating with existing infrastructure.
Infosys Applied AI includes a portfolio of plugin solutions that can be adapted to specific business needs, plus help with data management and information exchange. More than 30 partnerships with startups and ecosystem partners give access to intelligent automation, AI solutions, data solutions and enterprise security.
The company is selling the software as a one-box solution, marrying with hybrid cloud infrastructure and edge computing, and claims it will futureproof IT investments.
Infosys has also built resilience into the model with analytics modelling, bias detection and continuous performance monitoring baked into the platform.
Ravi Kumar S, president of Infosys, said, "AI is integral today for enterprises looking at digital acceleration. The combination of data, cloud and AI is providing enterprises a distinct source of competitive advantage to their digital initiative by helping them unearth new possibilities across the ecosystem. Infosys Applied AI, together with our investments in cloud through Infosys Cobalt, helps enterprises unlock value from data at scale and enables them to discover new applications that deliver perceptive experiences and differentiated offerings."
Balakrishna D R, head of AI and automation services, Infosys, said, "Our clients are looking to scale AI across their organisations. They want to discover greater value from AI, democratize it across rank and file teams, and derisk its application to be ethical, explainable and responsible. We have launched Infosys Applied AI to help them realise their AI ambitions."
Case studies
Westpac Institutional Bank
"We led a consortium of partners to demonstrate how data analytics, blockchain, Internet of Things and AI models can help predict demand, consumption and price as accurately as seasoned experts would, for trading companies to streamline their business trading and procurement process. The information was presented via a simple, intuitive dashboard that could be easily understood even by a non-technologist. At the heart of this game-changing innovation was Infosys Applied AI offerings." 
Jane Cole, Director, head of product management – lending product, service and transformation
Citizens Bank
"Citizens Financial Group is built on the principle that we succeed only when our customers succeed. With our mortgage portfolio growing exponentially, we are keen to make sure that our customers can count on responsive services from us. We partnered with Infosys to draw on their Applied AI capabilities and intelligently automate our mortgage information extraction and audit process. Having significantly reduced manual efforts and rework, we are able to rapidly onboard new loan portfolios and enhance customer experience." 
-Robert J Bush, SVP, home mortgages
French Tennis Federation 
"At Roland-Garros, we have been able to reimagine the experience of tennis not just for our fans, but players, coaches and FFT journalists too. Advanced analytics and Applied AI from our partner Infosys is bringing them all the opportunity to take an insights-driven expert view of the game that will ultimately help us reshape the way the world enjoys tennis."