How eagle-eye AI is transforming expense management
By Andrew Foster, VP Consulting, AppZen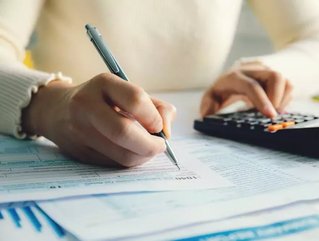 AI has been helping the finance sector to streamline and optimise processes for some time now, but the technology has never been more relevant or useful...
AI has been helping the finance sector to streamline and optimise processes for some time now, but the technology has never been more relevant or useful to finance chiefs than now. Remote work is here to stay, and finance teams are increasingly looking at alternative ways to make their expense management processes more structured, accurate and efficient. The current pandemic has only highlighted the challenges that organisations face during the spend auditing process. These issues range from the slow pace of manual expense processing, to the need for updated company policies. 
AI can catch what the human eye misses
Expense audit has historically been plagued by out-of-date and ineffective technologies, on top of a laborious manual process. In contrast, AI-powered spend auditing enables finance leaders to take a more proactive, precise approach to expense reimbursement. AI is capable of auditing 100 per cent of expense claims and is far more nimble at spotting errors and duplicate payments, as well as flagging questionable spend.
Below are some notable instances of when AI has flagged discrepancies in expense reports submitted by employees that would otherwise have gone undetected. 
"Airbnb" – on a mate's sofa
An employee stayed at his friend's home whenever he was in town on business. Not a problem, except that he and his friend hatched a plan to run the expense through as an Airbnb stay. The friend even went so far as to post the home on Airbnb at a ridiculously high price, out of line with similar accommodation in the area. 
The employee then submitted the inflated-price Airbnb stay in their expenses. Once reimbursed by his employer for the expense, the friends then split the proceeds between them. However, AI immediately detected the higher-than-average room rate for the style of accommodation and location. This was then flagged to the auditor for further review, stopping the schemers in their tracks. 
Just a free lunch - or a backhander?

When it comes to employee expenses, if an employee commits bribery, it's not a defence for a business to claim that it didn't know about it. Under the UK's Bribery Act, lunches, gifts, or "anything of value" can be considered bribes, and this can result in astronomical fines and untold damage to an organisation's reputation. 
Manual expense reviews are unlikely to spot the names of foreign officials or heads of state associated with meal receipts, but AI can easily detect them. This ensures that if employees are dining with high-risk individuals, the expense can be further reviewed to see if it's unreasonably extravagant – and keeping a company out of regulatory hot water. 
"Gentlemen's" clubs
Much like the euphemistic moniker, "gentlemen's club," strip clubs like the well-known Spearmint Rhino often have a 'doing business as' (DBA) name that differs from the establishment's name. This DBA, or 'trading as,' name appears on receipts so the line item can avoid attracting the attention of expense report approvers. 
AI is trained to recognise that "K-Kel, Inc" is not in fact the name of a restaurant, or other approved venue, but is instead the 'trading as' name for Spearmint Rhino. It really is surprising how often this scenario comes up, but AI is trained to identify these and other instances where DBA names are masking potentially inappropriate expenses. 
Conclusion 
Although these expense red flags may seem outrageous, or even obvious in retrospect, given the volume and depth of many organisations' expense claims, manual review simply can't compete with the power of AI. AI ingests data from a seemingly limitless amount of online resources, in real time, and continuously builds intelligence that enables it to identify problematic spend – something that human auditors simply don't have the time or resources to do.

To mitigate these spend risks, businesses can streamline the spend audit process with the help of AI. Having technology in place that automatically approves low and medium-risk expense reports allows auditors to focus their precious time on the high-risk items that matter the most – preventing fraud, reducing spend, and ensuring regulatory compliance. AI is crucial to the modern expense auditing process, and is a technology investment well worth investing in to save time and money now, and in the long run.
By Andrew Foster, VP Consulting, AppZen