Deepstream, sustainable procurement and the power of AI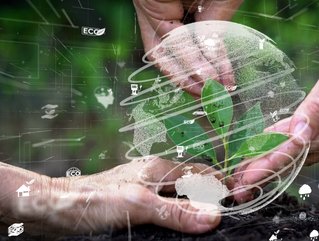 Jack Macfarlane, founder & CEO of Deepstream, a procurement AI solution, explores sustainable procurement, the power of AI and leadership
Jack Macfarlane, founder and CEO of AI-driven procurement platform DeepStream, shares his journey into procurement and how AI can help with sustainability.
Tell us of your role at DeepStream
"DeepStream is a cloud-based procurement company that enables buyers and suppliers to communicate seamlessly, moving from emails and attachments to a single digital workplace. This allows for smarter and more transparent decision-making, with automated processes in place to reduce transaction costs and ensure the best suppliers are found.
"As founder and CEO of DeepStream, I'm focused on the overarching goal of ensuring our team is driving towards our top-level aims and visions for our clients. This involves strategy, business and product development, sales, managing our investors, and raising capital.
"Every day is different, and the ebb and flow keeps me busy and motivated. We have a fairly flat hierarchy in the team. We value intuition over the 'This is the way things are done' approach."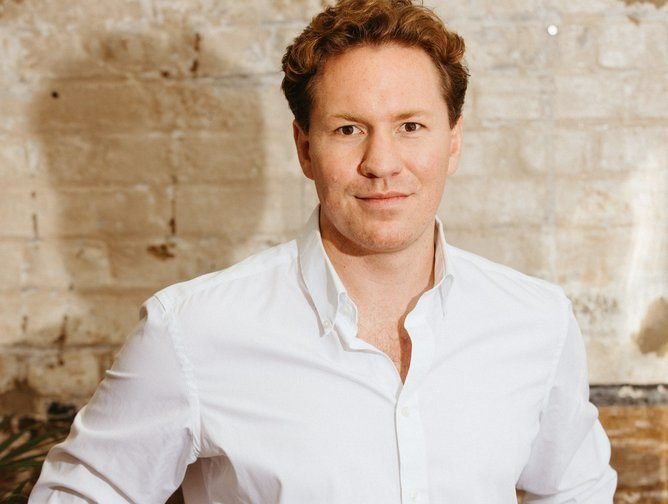 What led you into procurement AI?
"I have a banking and economics background, where people trade off information - the ability to acquire and exchange information with counterparties as seamlessly as possible. These were the drivers for me to build DeepStream.
"When I started in the procurement space, I was shocked to find that the criticality of how information was exchanged in Request-For processes was seen as almost a technicality, rather than a necessity. This motivated me to create a user-friendly medium of information exchange to help the procurement sector reap the rewards that a transparent market brings."
DeepStream's growing fast. Why is this?
"Businesses across the supply chain are increasingly shifting their mindset to a more agile and user-friendly approach to tech. Procurement teams are coming to the stark realisation that to thrive in a competitive market they need to adopt new agile tech stacks that drive productivity and value creation in their processes. The source of much of this clunky and opaque way of communicating is the use of emails and attachments, together with legacy IT, which is exactly what DeepStream displaces.
"Ongoing issues have also highlighted the importance of diversifying the supply chain, such as providing a wider set of suppliers to choose from, and more access in a competitive market. Being able to easily communicate with suppliers decreases the operational cost of this communication and so allows buyers to tap more suppliers, rather than transact with a static supplier base. This is the 'demand' side of the equation of factors driving our growth.
"On the 'supply' side, our product is a highly user-friendly plug-and-play system that allows customers to adopt DeepStream across their businesses in a matter of days. This is key to the growth of agile tech in the market - easy adoption and access to a much wider breadth of the commercial market through digital technology."
How can AI help with sustainability?
"With supply chain sustainability I think of two areas: ensuring that Request-For processes are adhering to best-in-class ESG standards, and also ensuring that procurement businesses are aware of the sustainability metrics of the supplier market, so they can choose to work with the right partners.
"We are already seeing some of our major partners, such as Britishvolt, Xos Trucks, and Maersk, adapting to more innovative and sustainable ways of working by using DeepStream, thereby recognising that the focus needs to shift to digitally enabled transparency of the supplier selection process.
"The path has never been clearer for organisations looking to embrace digital solutions to streamline their activities and meet ESG standards. Procurement technology makes this future possible, by providing access to previously unobtainable data sets, shaping them into something more digestible, as well as driving more complex analysis and better supplier strategies."
Who inspires you?
"One of my biggest inspirations is Alexander the Great who, before the age of 32, had built one of the largest empires in history. His tactics and strategies are still studied in military academies today. After his first victory, aged just 18, he gained a reputation as a great general. His innovative tactics demonstrated just how quickly determination can disrupt the status quo, and how fickle established norms can be.
"By leading his men to battle with impressive speed, he has been acknowledged as a military genius who always led by example. The fact that his army only refused to follow him once in 13 years of a reign, during which there was constant fighting, indicates the loyalty he inspired and the confidence he instilled in his troops."
Best bit of advice you've been given?
"The best advice I've ever received, and something I have come to appreciate in recent years, is that it's not the destination that matters, but the journey. As a CEO and founder, I have grown to appreciate this advice more, as I realise how often the experiences on the journey to reach my goals, and those of my company, far surpass the goal itself."
Where will procurement be in 5 years' time?
"Procurement is on the verge of shifting from a process that is run in-house, with duplication of efforts between different business' procurement teams, to one which is network-based and enabled by new agile software.
"Strategic sourcing is becoming more predictive, transactional procurement is becoming more automated, and supplier relationship management is becoming more network-based. Procurement professionals are able to reduce the amount of time spent on operational admin whilst increasing the amount of time spent on strategic decision-making and negotiating.
"The increasing digital enablement of supplier visibility within the Request-For process will let businesses ensure that they abide by green criteria, and be able to insist their suppliers do the same.
"We know that for older businesses, legacy software has poured cement on their ability to switch, due to long-term contracts and high operational exit costs, but I strongly believe we are on the cusp of a business software paradigm shift, enabled by new agile point solutions."