AI used for early dementia detection backed by InterSystems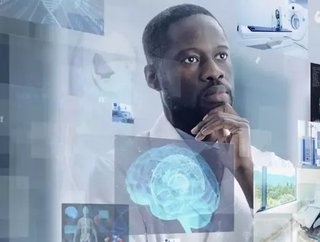 InterSystems is partnering with Cognetivity to support its new solution that uses AI to detect early dementia...
, an innovative data technology provider, has announced it is partnering with to support its 'ground-breaking' solution that uses AI to detect dementia up to 15 years earlier than conventional methods.
Cognetivity's partnership with InterSystems grants the company access to InterSystems IRIS for Health; a data platform specifically engineered to extract value from healthcare data. Cognetivity deploys the system to power the clinical effectiveness of its Integrated Cognitive Assessment (ICA), a unique approach to the detection of dementia that tests how the brain reacts to certain types of images. 
What is the Cognetivity ICA?
Non-invasive and conducted on an Apple iPad tablet, the Cognetivity ICA detects the earliest signs of disease before the onset of memory symptoms. According to Cognetivity, it has the potential to transform treatment and care for millions of people living with dementia around the globe by enabling earlier intervention to delay the onset and reduce mortality.
InterSystems IRIS for Health will facilitate the integration of the Cognetivity ICA platform with the necessary healthcare data systems, ensuring that critical information gets to the right person at the right time, a crucial element required for efficient adoption and effective decision-making.
, Chief Technology Officer, Cognetivity, said: "The unique data management and integration capabilities of InterSystems IRIS platform are essential to what we do. They give us the interoperability and agility our cutting-edge technology requires to help transform dementia care pathways right across the NHS and to meet the accelerating demand for telemedicine and remote tools."
A Cloud-based data platform, InterSystems IRIS for Health deploys on all major public clouds and supports multi-cloud and hybrid environments. This eliminates the need to integrate multiple technologies and makes it easier to build high-performance, machine learning-enabled applications that connect data.
The Cognetivity ICA is currently the subject of a UK government-funded study in collaboration with the Sussex Partnership NHS Trust and Alzheimer's Research UK.
Increasing use of AI in healthcare 
The healthcare industry continues to evolve as the use of AI and machine learning technologies becomes more prevalent. AI can increase the ability for healthcare professionals to better understand the day-to-day patterns and needs of the people they care for. With that understanding, they can provide better feedback, guidance, and support for staying healthy.
A 2021 article reported that projects AI in healthcare will grow at an annualised 48% between 2017 and 2023. Another found that the global artificial intelligence in healthcare market revenue is expected to register a CAGR of 43.6%, and reach a market size of US$61.59 billion in 2027.
Artificial intelligence is used in research for cancer and disease management, and this is expected to drive the growth of AI in the healthcare market over the forecast period. Other areas of healthcare that AI is used in includes clinical trials, drug research, patient treatment. 
Dr. Ben Lorica, the co-author of a about AI in healthcare, : "We're at a point of inflection for AI adoption in the healthcare and life sciences industry, and understanding how organisations are applying these technologies, who is using them, and the challenges and breakthroughs they're seeing in practice is vital to continuing our progress in the field."