AI Provides Near Endless Capabilities for Development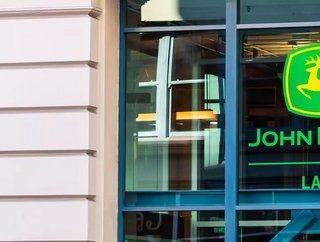 We take a look at how AI and big data are providing significant developments for the likes of Mastercard, Siemens and John Deere
As Artificial Intelligence (AI) moves from being a thing of the future to a thing of the present, its many applications have proven this innovative technology to be a versatile tool, offering almost endless capabilities when coupled with Machine Learning (ML) and big data. Due to a significant number of applications, companies are able to decide to what extent they use it in their development processes, and leading companies like Siemens, Mastercard and John Deere are already heavily invested. 
AI for Design and Production
Although there is still some significant development to be made before manufacturers can rely on AI to carry out all of their processes, Stefan Jockusch, Vice President of Strategy for Siemens Digital Industries Software, believes that AI - paired with big data - will soon be able to carry out comprehensive design work. AI-enabled design is common in some engineering software to create specific designs and create costings for a project. According to Jockusch, the use of AI has already proved to be beneficial for its clients by reducing manufacturing costs and improving the quality of product performance. 
Creating bespoke designs has previously been a difficult task due to the time implications of the design, which ultimately results in a higher cost for the buyer. This tends to be why many organisations standardise their designs to keep costs down. When it comes to manufacturing small consignments of products for a client, those that have adopted AI and big data will have a significant advantage. "What we have seen over the last year or so is that the winners are usually the ones that are very fast at adapting to new situations, including quickly delivering products that are urgently needed and adjusting their supply chains," says Jockusch.
He also explains how we could see automated processes for designing and producing complex products like drones. With AI-enabled software, manufacturers can program the technical specification and the cost specification of a product, which allows the system to search data to find the most suitable and cost-effective methods of creating the product. Something that would take human resources significantly longer, with a less accurate outcome. 
"The basic technologies for this vision might be 10 or more years into the future, but the technologies are already helping to facilitate increasingly complex design jobs in many of our applications in a much faster and more reliable way," says Jockusch.
Tackling Fraud with AI 
Cybersecurity has become an increasingly concerning aspect of digital banking. Mastercard's underlying network of merchants, government agencies and technology companies provide a suitable level of data to combine with AI. Mastercard's rules-based system leverages 13 AI technologies that utilise over 2 billion bank card profiles with 20 analytical vectors. 
The use of AI technology has introduced substantial reductions in the number of fraud cases experienced by Mastercard. "We were able to have a three-time reduction in fraud and a six-time reduction in false positives using AI with that graded dataset," says Ed Mclaughlin, President of Operations and Technology for Mastercard. 
AI Application for Lean Agriculture
In the ideal scenario, farmers would be able to give more attention to their crops for the whole growing season. Manage soil consistency, nutrients and begin harvest at the optimal time of the year. For most farmers and agriculture contractors, this is not physically possible or would not be a profitable way of working. 
John Deere's development in the agricultural world now incorporates AI and a modern computer-vision platform, which is used in machines, such as sprayers and combination harvesters. The system provides analytics to identify plants in the field. The application of the software in a crop sprayer allows the machine to determine which plants should be sprayed. The platform also feeds data back to the cloud to provide insights for further operations. 

"We can leverage AI, machine learning, and machine vision to be able to go through a field at a high level of productivity while still helping farmers farm more profitably and sustainably," says Julian Sanchez, Director of Emerging Technology at John Deere. "We are managing every inch of the field, every plant, with the highest level of specificity possible. That's the aim of precision agriculture."