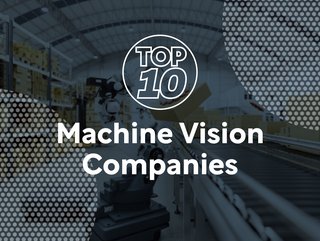 Machine vision has helped improve product quality, speed production and better optimise manufacturing and logistics for decades
AI Magazine considers some of the leading companies in the world that use machine vision to best utilise AI in enterprise digital transformation efforts
Machine vision uses AI to develop computer systems to understand and work to process visual information. The systems have the capacity to analyse images and videos which can prove to be very useful within an enterprise setting.
Enabling a computer to see in this way allows for systems to be multi-functional and allow businesses to integrate existing technologies in new ways and apply them to solve real world problems.
Machine vision has helped improve product quality, speed production and better optimise manufacturing and logistics for decades. Now that it is merging with AI, it is helping to lead the transition to Industry 4.0.
OrCam develops and manufactures assistive technology devices for individuals who are visually impaired, partially sighted or blind. Its devices are portable artificial vision devices, like OrCam Read and OrCam My Eye, allow visually impaired people to understand text and identify objects through audio feedback by describing what they are unable to see.
In addition, the company has a new offering called OrCam Learn which is a new solution developed for students with learning differences such as dyslexia or ADHD that improve fluency and comprehension.
Orbital Insight aims to help organisations understand the truths about an increasingly interconnected world. As business leaders seek to make the best decisions, the company offers technology and a vantage point to help empower organisational transformation in the machine age.
The company uses AI to help answer its questions about supply chains, global commodities, geopolitical events and national security using multiple sources of data - including satellite images, mobile location and the Internet of Things (IoT). Its Orbital Insight GO platform in particular uses computer vision to ensure cloud infrastructure scalability.
Mech-Mind Robotics is an industry-leading company focusing on industrial 3D cameras and AI-powered software for intelligent robotics. It works to combine 3D vision with AI technology to manage the most challenging automation tasks, including bin picking, de-palletising and palletising, picking and placing, assembly and inspection.
Mech-Vision is an industry-leading machine vision software and is designed to quickly build vision applications, whether they are simple or complex. Its software supports visual debugging single-step operations and checks aim to reduce debugging costs and improve efficiencies.
Key facts
17,000+ customers

9.5/10 ease of use

5,400 resellers
Verkada develops cloud-based building security and operating systems, combining security equipment such as video cameras, access control systems and environmental sensors with cloud based machine vision and AI.
Its products aim to ensure that organisations have real-time insights into what could impact the safety and comfort of people throughout their physical environment while helping them to take action. Having worked with machine vision since 2018, the company views computers as a key step to helping organisations strengthen safety and increase operational productivity.
OMRON works to empower people through automation. Geared towards manufacturing technology, the company aims to ease labour shortages, enhance productivity and increase worker satisfaction by creating solutions in partnership with its customers.
The company's automation team offers comprehensive machine vision hardware including industrial cameras, vision systems and smart and PC-based cameras that are scalable across multiple software platforms. OMRON works to combine its cameras with a powerful software platform that is designed to be fully integrated with its controllers and robotic solutions.
SenseTime is a Hong Kong-headquartered artificial intelligence company that desires to create a more AI-empowered future through innovation. It prides itself on being committed to advancing the state of the art in AI research, developing scalable and affordable AI software platforms that benefit businesses, people and society.
In April 2023, the company joined the chatbot race with the launch of SenseNova - a set of large AI models that cover key capabilities including computer vision, natural language processing and AI-generated content. The platform offers flexible API interfaces and services for customers to utilise various AI capabilities to suit their needs.
Founded by Andrew Ng, Landing AI's cutting-edge software platform seeks to make computer vision easy for a wide range of applications across all industries. It aims to empower companies to jumpstart AI adoption and achieve digital successes.
Its data-centric AI enables users to create custom computer vision projects within minutes and ensure data quality. Its visual prompting tools use AI to identify patterns in images to gain better insights, with cloud and edge device deployment also allowing for simpler scaling of projects.
Qualcomm creates semiconductors, software and services related to wireless technology. Its portfolio includes products for processors, modems, platforms, RF systems and connectivity, as well as products based on the end-use application of the customer's design.
The company also offers a full range of purpose-built, pre-packaged software, hardware and tools that help an invention to market faster. Its Machine Vision SDK product is engineered to supply cutting edge computer vision algorithms to provide localisation, feature recognition and obstacle detection for Snapdragon platforms.
In 2023, Nvidia has been working to deliver new generative AI platforms to a wide range of industries. Within machine vision, the company offers three software platforms: Clara, Isaac, and Metropolis.
Clara for Medical Devices offers an end-to-end pipeline of medical device development and deployment with the Holoscan platform working to provide healthcare solutions. Isaac is also a platform for developing robotics and AI where users can train and develop their robotics to suit business needs, with Metropolis also offering different development options for on-premise, cloud, or hybrid deployments.
Intel offers a powerful growing foundation for machine vision solutions, with optimised neutral network models for defect detection and predictive maintenance. In addition, Intel also offers development tools and pre-validated middleware that users can use to build smart manufacturing systems.
The company works with partners and industry groups to advance open standards so that industrial PCs and machine vision hardware plug and play. Its industrial machine vision solutions run on open-source software so that users are not locked into expensive software licences.
******
For more insights into the world of Technology - check out the latest edition of AI Magazine and be sure to follow us on LinkedIn & Twitter.
Other magazines that may be of interest - Technology Magazine | Cyber Magazine
Please also check out our upcoming event - Sustainability LIVE in London on September 6-7 2023.
******
BizClik is a global provider of B2B digital media platforms that cover Executive Communities for CEOs, CFOs, CMOs, Sustainability Leaders, Procurement & Supply Chain Leaders, Technology & AI Leaders, Cyber Leaders, FinTech & InsurTech Leaders as well as covering industries such as Manufacturing, Mining, Energy, EV, Construction, Healthcare + Food & Drink.
BizClik – based in London, Dubai, and New York – offers services such as Content Creation, Advertising & Sponsorship Solutions, Webinars & Events.