Top 10 companies offering facial recognition software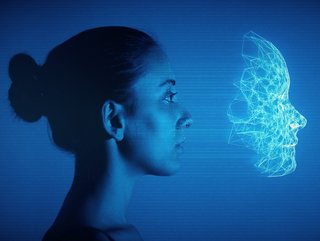 Biometric authentication is key to ensuring effective facial recognition technology, here we look at the top companies offering facial recognition software
As biometric data is unique to each individual, biometric technology is often used to identify individuals and as a result, has led to the rise of biometric authentication as a form of identification and access control.
The global facial recognition market size was valued at USD$3.86bn in 2020 and is expected to expand at a compound annual growth rate (CAGR) of 15.4% from 2021 to 2028. Technology is improving, evolving, and expanding at an explosive rate, particularly with the introduction of biometric technology.
Today, many applications are available that use facial recognition software driven by artificial intelligence (AI). Here we look at the top 10 companies utilising this technology to develop facial recognition software.
10 - Face2Gene by FDNA
Face2Gene is a healthcare app developed by FDNA, an American AI company.
Specifically designed for healthcare professionals, the app allows doctors to easily diagnose patients for genetic disorders and their variants.
FDNA's app uses deep learning algorithms to help identify syndromes and its proprietary technology converts a patient photo into de-identified mathematical facial descriptors that are compared to syndrome-specific computational-based classifiers to quantify similarity.
This results in a prioritised list of syndromes with similar morphology. The AI in the technology also suggests likely phenotypic traits and genes to assist in feature annotation and syndrome prioritisation.
9 - Cognitec Systems
Offering biometric software and hardware solutions, Cognitec offers face recognition applications and technologies worldwide. The company has user-friendly, customisable face recognition systems based on the widely used FaceVACS technology.
With all of its solutions, Cognitec offers easy integrations through open system architecture and professional support.
8 - Sensory
Sensory develops and licenses technologies for speech recognition, natural language understanding, face and voice biometrics, wake words, computer vision and sound identification.
Its Truly Secure platform is Sensory's proprietary speaker verification, face recognition, and biometric fusion algorithm leveraging its deep strength in speech processing, computer vision, and machine learning.
The upgraded solution is capable of recognising users while wearing masks and can also detect sneezes and coughs.
7 - FaceFirst
With FaceFirst, users can identify people from a distance and as a result is an ideal online face app for law enforcement, military, retailers, and transportation centres. The software leverages AI and human oversight to prevent violence, theft, and fraud.
The platform enables a full range of surveillance, customer engagement, mobile, access control and desktop forensic face recognition capabilities. FaceFirst offers a robust API and SDK for integration into a variety of systems and platforms.
6 - Blippar
Founded in 2011, Blippar is a leading technology content company specialising in Augmented Reality (AR), with the vision to make AR accessible for all.
Using a smartphone camera, Blippar recognises relevant images and real-world objects. By utilising AR, the app is able to display digitally designed content as an overlay that users can enjoy and interact with.
Users can scan their surroundings and the app will tell them interesting things about it. The app contains information on many different things so users can scan the thing they want to get information for - Blippar will provide every piece of information on that subject.
5 - iProov
London-based cyber security company iProov offers biometric authentication to its online users with high security, privacy, and usability. It is widely used in various public and government sectors, financial services, digital identity providers, travel providers among others.
iProov's Face Verifier is a remote face verification authentication application that enables organisations to verify a user's face against a pre-enrolled biometric template. With this, iProov makes the online authentication of customers simple with an effortless face scan to verify user identity, minimising frustration with passwords and OTPs. iProov can be used for primary, multi-factor or step-up authentication.
4 - Face++ by Megvii
Megvii is an image recognition and deep learning software technology based in Beijing, China and its Face++ product is the largest open-source computer vision platform across the globe.
With advanced biometric technology, Face++ is capable of detecting and analysing 106 data points on the face. It supports a large number of software development kits (SDKs) for PHP, Java, Python, iOS, and Ruby. As a result, the technology is widely used in law enforcement to catch hold of criminals and to analyse CCTV networks in cities. Megvii is the largest 3rd party authentication software provider worldwide.
3 - Clarifai
Located in New York, United States, Clarifai is an AI company specialising in computer vision and automated machine learning (ML). The company aims to improve people's safety and reduce business risk by using facial recognition technology and its software is widely used by various sectors such as financial, retail, and government organisations to keep people safe from thefts and robberies.
Its technology can automatically recognise faces from any angle with landmarks and alignment.
2 - DigiPass by OneSpan
Developed by OneSpan, Digipass is an identification platform featuring a two-factor authentication that uses fingerprint and facial recognition to secure devices from malware attacks.
With these features, OneSpan allows the user to scan a QR code from the website that they intend to use. This is followed by the second step – a facial scan through the device's camera. The scan is compared with the stored biometric template using machine learning algorithms in the app.
DigiPass for Apps is available as an optional feature, for both Android and iOS and Windows and Linux. It can be incorporated into any application to strengthen digital security. Digipass authenticators are some of the most effective first-line-of-defence and have a proven record of stopping hacking attacks.
1 - TrueKey by McAfee
Developed by McAfee Security, True Key utilises biometric technology, using face recognition software or fingerprint scanning to protect and manage passwords. It encrypts data using the AES-256 encryption method, along with multi-factor authentication, to protect data from third-party interventions.
With the AES-256 encryption method, only the user can decrypt and access their information with the factors they choose - it is the strongest encryption algorithm available True Key also auto-saves and enters passwords for the user once they have been identified through multi-factor authentication.