Three ways artificial intelligence will transform cities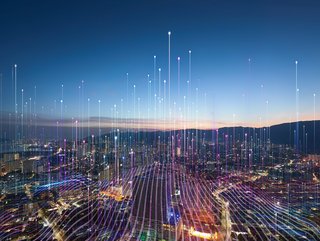 Cities are becoming increasingly 'smart' with the introduction of different technologies. We look at what role AI will play in transforming where we live
With the aim to build economic growth and improve the quality of life for those living in cities, developers are looking for ways to improve some of their urban areas with technology and transform cities into smart cities.
A lot of different technologies work together in smart city applications, including cloud, 5G, edge, the Internet of Things (IoT) and artificial intelligence (AI).
Looking at AI specifically, we take a look at three different ways this disruptive technology will make cities easier to navigate and nicer to live in.
Developing AI-powered smart transit
To transform urban transit infrastructure with the goal of delivering reliable, sustainable and equitable public transport, technologists are leveraging computer vision and machine learning technology.
One company driving this forward is Hayden AI, the developer of the world's first autonomous traffic management platform and the company believes "autonomous technologies will be the heartbeat of the world's most innovative cities."
Through its platform, Hayden AI automates complex processes and improves public services with its patented suite of perception systems for city fleets. The technology works to support a number of different public service vehicles including buses, street sweepers, airport security vehicles and police vehicles.
Improving security in cities with AI
AI-enabled security cameras have the ability to enhance security levels as they can recognise people and their faces or track the unusual activities done by them in restricted areas. Security cameras with AI can also analyse footage in real-time and detect criminal behaviour to be instantly reported and dealt with.
IntelliVision is a market leader in AI and deep learning-based video analytics and video cloud software. Its solutions provide actionable insights and intelligence for security monitoring in smart cities.
IntelliVision's technology adds intelligence to video cameras by analysing the video content, extracting metadata, sending out real-time alerts and providing intelligence to security personnel and other security systems.
Using AI to improve waste management
A key challenge cities face is managing the huge amounts of waste generated by both those who live there and those who visit. Waste needs to be managed in a way to keep the environment clean to maintain a decent level of hygiene.
One way AI can help is the installation of AI-enables sensors to make waste collection more efficient. These sensors can provide local authorities with notifications when the bins are about to be filled and ensure reducing operational costs by eliminating unnecessary pickups, providing dynamic collection routes, and schedules for optimisation of waste management.
Smart city solution provider Mr. Fill helps with this as it manufactures smart systems for both above ground and underground. As a provider of smart bin solutions, which process five times more waste than an ordinary bin, Mr. Fill's sensors and Smart City Manager platform can advise cities on where more or less waste bins are necessary, or when the bins need to be emptied