Hayden AI raises $20mn in Series A round led by TYH Ventures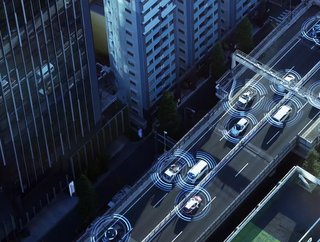 The leading smart city solutions provider will use the funding the scale its autonomous management platform and accelerate hiring in key areas
Hayden AI, the developer of the world's first autonomous traffic management platform, has announced $20 million in Series A funding. This funding round was led by TYH Ventures to bring the company's total funding to over $30 million.
The funding will support the company as it looks to expand its reach nationally and internationally as well as accelerate its hiring across R&D, cyber security and customer support.
"This round led by TYH Ventures will fuel the continued growth and expansion of our autonomous traffic management platform," said Chris Carson, Founder and CEO of Hayden AI. 
"With this new infusion of capital, we will scale our operations to meet growing national and international demand, capitalising on big data from connected technologies to address urban city challenges by making traffic flow more safe, reliable, and sustainable," he continued.
Combining AI with mobile sensors
By utilising and combining artificial intelligence with mobile sensors that have the ability to see and reason in 3D, Hayden AI bridges the innovation gap in traffic management.
To deploy its spatially aware technologies, the company partners with government agencies. 
Additionally, Hayden AI encourages community and stakeholder participation through its digital platform to convert a city's fleet of public and private vehicles into a smart fleet of sensors capable of autonomous traffic enforcement.
"Hayden AI is leading the way in creating smart solutions for cities of the future. Its autonomous traffic management platform enables innovative cities to improve urban mobility and enhance the quality of life of communities by making traffic flow safer and more reliable," said Kolya Miller, Managing Partner at TYH Ventures. 
"The company is spearheaded by a world-class team of experts in data science, transportation, and government technology. We look forward to supporting them as they continue to leverage the combined power of artificial intelligence and IoT to transform and modernise traffic management."
Fusing data from IoT sensors for improved traffic management
The AI company's platform generates a digital twin of the city's main toad and curbsides in real-time, it does this by fusing data from IoT sensors.
As a result, the platform is able to simulate scenarios and generate insights that enhance traffic management, including parking and curbside management.
Cities that have utilised Hayden AI's autonomous traffic management and enforcement platform have seen significant improvement in the effectiveness and efficiency of their public transit programs. These improvements include:
Streamlined routes

Better commute times

Reduced wait times at bus stops

Less vehicle crowding

Improved bus speeds and schedule reliability 
These improvements have encouraged more citizens to choose public transport. Due to this, there has been an increase in agency fare revenues, lower operational costs, and a decrease in traffic congestion, pedestrian injuries and fatalities.
Autonomous vehicles for the future 
Looking to the future, Hayden AI has set ambitious plans and looks to autonomous vehicles for further expansion of its traffic enforcement solution. 
On top of this, the company plans to embed traffic enforcement rules, such as the location of bus lanes, bike lanes, no stopping zones, and no standing zones, into HD maps used by self-driving vehicles.
To support these HD maps used by autonomous vehicles, Hayden AI has partnered with mapping companies. This partnership means Hayden AI's policy layers semantically annotated with traffic enforcement rules will be embedded into those HD maps that help autonomous vehicles navigate. 
By embedding Hayden AI knowledge into the maps, self-driving vehicles will automatically comply with traffic laws when navigating through cities without human interference.