Lilt: delivering multilingual experiences driven by AI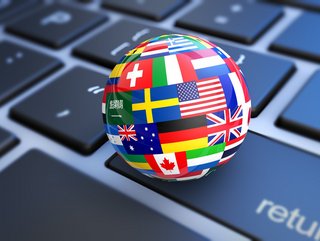 We take a look at Lilt, a leading global experience platform that utilises AI to support organisations as they build and deliver multilingual experiences
Founded in 2015, Lilt aims to power the global experience across every step of the customer journey with human-powered, technology-assisted translations. By providing customers with its technology Lilt support them as they scale their translation programmes and improve the global customer experience.
Lilt's translation technology improves translator speeds by 3-5x and reduces localisation costs by 50%. Based in San Francisco, the company has a global presence with offices in Berlin, Dublin, Indianapolis, Washington, D.C., and London.
The company is trusted by leading organisations including Intel, UiPath, Canva and Juniper Networks. Commenting on how Lilt helped Intel, Loïc Dufresne de Virel, Manager of the In-House Localisation Team, said: "Lilt's AI-powered translation services helped us reduce translation costs by 40%."
There are three products within Lilt's portfolio, Lilt Translate; Lilt Connect; and Lilt Manage. All of these solutions help Lilt's customers as they build and manage experiences for their own customers.
Recently, Lilt announced that it has been identified as a Representative Vendor in the Gartner "Market Guide for AI-Enabled Translation Services" 2022 report.
"Lilt enables businesses to create personalised experiences for their customers and prospects in the language that they prefer. We believe that our inclusion by Gartner in this report validates the GX transformation that customers realise with our solution," said Spence Green, CEO of Lilt.
Leveraging AI technology for effective multilingual experiences
Lilt Translate helps maximise translator productivity as it produces higher-quality translations 3-5x faster. Working at an impressive speed, the translate solution includes predictive translation suggestions that get smarter and more accurate over time.
With Lilt Connect, customers can simplify content exchanges to and from business systems. This feature means customers are able to automatically extract content from their systems, send that content to Lilt for translation, and route translated content right back into their systems for publishing.
Finally, with Lilt Manage, its enterprise localisation management tool, customers are able to streamline programme workflows. The solution means the oversight needed for translation projects can be simplified with document management, linguist assignment and progress tracking.
With this Lilt Engine, customers gain a fully automatic and customisable adaptive neural machine translation service that provides human translators with context-dependent NMT recommendations in the line of work, which they can then take, tweak or ignore.
"Lilt handles everything from urgent campaigns to large-scale, long-term projects for Canva," said Paul Buckley, Localisation Project Manager at Canva.
Currently, Lilt is the only company to leverage predictive, adaptive human-in-the-loop technology and AI applications to provide scalable enterprise translations, enabling enterprises to effectively deliver a comprehensive, seamless experience for every customer globally.