UiPath: accelerating human achievement with RPA and AI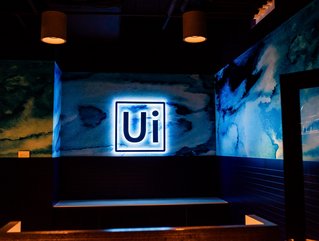 AI Magazine takes a look at UiPath, the robotic process automation software company utilising artificial intelligence to automate tasks for its clients
Founded in 2005 by Daniels Dines and Marius Tîrcă, UiPath aims to build the world's best robotic process automation (RPA) software.
The initial team of ten, based in Bucharest, outsourced automation libraries and software to some of the world's biggest companies. Now, the company develops both RPA and artificial intelligence (AI) software. It also offers teaching in RPA to over 35,000 certified developers.
Its UiPath Platform can fully automate enterprises. It allows customers to manage automation opportunities with full transparency and control whilst providing the governance, security, scalability and performance enterprises require.
With its AI Centre, UiPath enables it customers to tackle a new set of use cases by incorporating AI and machine learning (ML) models into their automations. By combining this technology, UiPath opens up opportunities to automate intelligent cognitive processes.
As a result, AI can enable robots the ability to process unstructured data, recognises speak and apply machine learning models and natural language processing (NLP). In turn, this further drives productivity, efficiency, and customer satisfaction.
RPA improving business processes across multiple industries
UiPath's software can be applied in a number of industries including manufacturing, insurance and healthcare.
By incorporating the software into these different industries, customers can see dramatic results in their businesses. PwC for example had over five million hours returned in year one, The New York Foundling had 100 thousand hours returned to social workers annually and Orange Spain saved €34mn in two years.
The company supports many large companies across the globe including NASA, Google, Airbus and Schneider Electric.
This technology is so popular in business, with the global RPA market expected to reach USD$7.64bn by 2028, due to its ability to save time, elevate employee experience, ensure compliance and improve customer experiences.
Supporting the public sector with RPA and AI
Recently, UiPath announced the Internal Revenue Service (IRS) is using software robots from UiPath to enhance the agency's technology to better manage its finance and procurement functions.
The IRS CFO office plans to use bots to format financial data and aims to deploy others to perform tasks.

These tasks include consolidating information from multiple data sources, extracting data from documents, and retrieving data related to property and equipment vouchers.
UiPath's technology works in the public sector to increase capacity, speed, accuracy and resilience. Currently, the company works with 92 federal departments and agencies, 28 states and hundreds of public sector organisations worldwide.