Cogitativo announces machine learning platform called Visión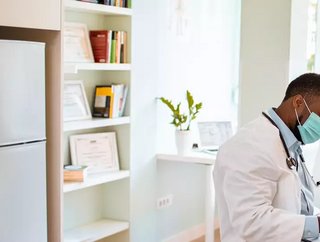 The data science company's first-of-a-kind machine learning tool has been built to tackle the growing deferred care crisis
Cogitativo's solution can be used to help health care payors and providers develop targeted clinical interventions for vulnerable individuals. This is to help prevent acute medical events for people with chronic conditions and track disease progression for those high-risk individuals.
With knowledge derived from clinical treatment guidelines, Visión integrates the most advanced machine learning techniques to identify and flag gaps in individual patient care that can lead to adverse outcomes.
"Millions of Americans have gone without critical screenings and treatment for 18 months, creating a deferred care crisis that requires immediate and proven solutions to support those in need," said Gary Velasquez, CEO of Cogitativo. 
"We believe Visión will play a vital role in preventing acute medical events for vulnerable individuals and enabling health care organisations to mitigate many of the challenges that are on the horizon," he added.
Machine learning managing the fallout from the deferred care crisis
Visión's technology can aid the development of targeted clinical interventions that improve outcomes for vulnerable people. This includes those who have deferred care during the pandemic. 
The announcement of Cogitativo's new solution comes as health care payors and providers are reporting a rise in medical needs among individuals who were unable to receive care during the pandemic.
Those unable to receive care included those with chronic conditions like cardiovascular disease, chronic kidney disease, diabetes, HIV, and mental health challenges. 
Adding to the pressure on healthcare staff who are now addressing this backlog of medical support, is the surge in patient visits. With coronavirus continuing to spread at the same time that people are returning to medical facilities for appointments, screenings, and treatment there has been a rise in people who need treating.
"Visión is the field-tested machine learning tool that so many health care payors have been waiting for, and it cannot come soon enough for those managing the fallout from the deferred care crisis," said Dr. Terry Gilliland, Chief Science Officer at Cogitativo and former Executive Vice President of Health Care Quality and Affordability at Blue Shield of California.
A version of Cogitativo's new machine learning platform was used by a host of health care leaders and public health officials during the pandemic. It was used to deliver personalised care and support to vulnerable beneficiaries.