Automation Anywhere: empowering companies with cloud RPA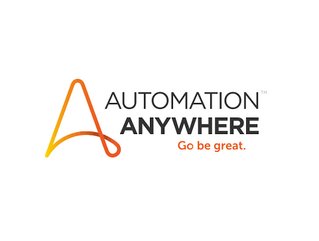 We take a look at Automation Anywhere, the cloud robotic process automation (RPA) digitalising and automating processes with one integrated platform
On a mission to democratise automation and create a better future for everyone, Automation Anywhere offers customers a cloud automation platform that liberates people from mundane, repetitive tasks to allow them more time to use their intellect and creativity.
Automation Anywhere's AI-powered digital workforce platform optimises the business processes of the world's largest enterprises and governments in almost every industry.
This includes 85% of the top banks and financial institutions, 90% of the top healthcare institutions, 85% of the top technology companies, and 80% of the top telecom companies.
The company has 2.8 million bots deployed at customers in 90 countries, and a network of over 2,100 partners.
Commenting on the power of automation, Mihir Shukla, Chairman and CEO said: "Think ahead 10 years—about 1 billion children will be born on our planet. Children that will see Digital Workers as the norm. We must get this right, not just in quality and execution but in ethics and morality as well."
Automation Anywhere's platform, Automation 360, is the only cloud-native intelligent automation platform that enables companies to transcend front- and back-office silos and systems, both SaaS and legacy. And, the company's digital assistant, AARI, simplifies automation so anyone can automate their business processes.
Increasing efficiency with Automation Anywhere's cloud platform
Just last year, Automation Anywhere partnered with Google Cloud. Through this partnership, the Automation 360 platform was made available on the Google Cloud and the pair are now developing AI and RPA solutions.
The Automation 360 platform offers end-to-end automation and covers all angles in the virtuous cycle of hyperautomation. Customers are able to uncover and document the highest ROI automation opportunities with Discovery Bot and crowdsource their organisation's best bot ideas and best practices with the Private Bot Store.
Additionally, the platform can turn structured and unstructured data in any document into a consumable digital asset through AI and ML with IQ Bot. It optimises processes by enabling data-driven decisions and enhancements with Bot Insight.
At the heart of the platform is RPA Workspace, which securely automates repetitive processes and as it is on the Cloud, users can democratise the power of automation with AARI digital assistants in a single at-scale deployment.
"With the implementation of RPA for our billing portal, we've increased our efficiency and production, decreased processing costs, and scaled for the future," said Kevin Tucceri, Business Process Owner, Credit and Collections at Juniper Networks, an Automation Anywhere customer.
Preparing for the future of automation with Automation Anywhere
Recently, the company released its Automation Now & Next report with Futurum Research which shared that of the 1,000 global organisations surveyed, more than 90% say automation addresses the impact of supply chain and economic uncertainty.
"We're seeing things we never thought we would experience in our lifetime – and that's forcing companies to rapidly adapt and understand how to remain agile for unexpected events and scale their automaton strategies amid ongoing disruptions," said Shukla.
"Our third Automation Now & Next Report revealed that intelligent automation is the prevailing technology that is proving to be the most crucial asset for businesses in every sector across the globe. As a result, organisations have dramatically increased budgets to support new automation initiatives," he added.
There have been a number of events that have exacerbated existing workforce issues such as the coronavirus pandemic, ongoing trade concerns and political conflicts. Unfortuneately, these events have resulted in supply shortages and made demand forecasting and customer engagements more complex.
Interestingly, the report found an overwhelming amount of organisations are making intelligent automation a foundational technology to overcome these obstacles.
With automation growing in popularity, automation budgets within businesses should increase dramatically if companies want to remain competitive and the report indicated more than 77% of organisations will boost their automation budgets in the year ahead and expect to have 500 or more bots deployed within 12 months.