Blue Prism, democratising automation and the metaverse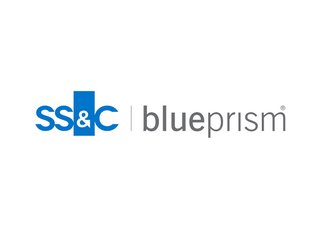 Eric Tyree, SVP AI and Innovation at SS&C Blue Prism speaks to AI Magazine again to share more about a hybrid approach to automation and the metaverse
SS&C Blue Prism is a global leader in intelligent automation with over 2,000 users in over 170 countries and 70 industry verticals, 30% of which include companies in the Forbes Global 2,000.
The company creates value with new ways of working by unlocking efficiencies and returning millions of hours of work back into customers' businesses. SS&C Blue Prism's AI-powered digital robots offer highly scalable intelligent automation that is secure, smart, and accessible to all, enabling a digital-first, people-enriched workforce that frees up humans to re-imagine work.
As a key player in the automation space, SS&C Blue Prism have important insight into the future and state of play of AI.
Last year, we caught up with Eric Tyree, SVP AI and Innovation who shared his insights into the company, here he shares his thoughts on hybrid automation, the metaverse and the different industries that will benefit greatly from automation capabilities.
When do you think companies will rely totally on unattended bots instead of a hybrid approach of attended and unattended?
You will always see both types of automation. Unattended automation assumes you have a scheduling process, whereas desktop automation is where someone is making a judgement and picking the right automation process from a menu which then executes it. There will always be people involved in processes. We will carry on living in a world with both types of bots. It is the sophistication of the level of human thinking between attended and unattended bots that will evolve.
How do you see the "democratisation" of automation; Will digital workers in the (near) future be a product for large enterprises only or for the average SMB business owner?
Reducing the time, skill and cost it takes to set up a digital worker expands the market for them. When the costs were high, only larger organisations had the capacity to cover this. As robot vendors reduced the cost and time needed to deploy robots, more SMEs have been able to leverage digital workers too. Indeed, the trend is being picked up in the SME market as the technology gets easier for people to leverage. I think as the market pushes to simplify the process of creating digital workers, this will continue to accelerate – the economic pressure and opportunity for the manufacturers of robots are certainly there to do that.
What will the future of automatization be in five years' time?
Automation is currently largely tactical and process-based, but it is moving to be more strategic. People are looking at how to enhance entire business functions with automation. Additionally, there are always going to be technological changes as your processes evolve. Automation will become increasingly woven into organisations as it is seen as an alternative source of labour to integrate into human labour. Businesses are always looking at automating parts of their businesses that allow them to compete with competitors, to grow their business and to improve their customer service. It's the realization that automation has a part to play in core corporate initiatives that is driving more strategic adoption.
How can automatisation help performance in other areas of a business, aside from HR, client services, accounting etc.?
Automation applies to everything. But retail, government, manufacturing and healthcare are the fastest growing adopters of automation at the moment. However, the frontier is not where automation is being applied, it's how it is being implemented by non-technical people via clever user interfaces that enable people to train digital workers to do work in the same way we can train humans. For example, we are at the point where if we want to train a digital worker to be able to make a decision, we do not have to sit there with a software developer to write down hundreds of rules around whether or not a particular action versus another needs to be taken. As a business manager, you can train a digital worker interactively directly through low and no code interfaces; you do not need to know anything about coding or AI. These kinds of breakthroughs mean digital labour can now be set up and managed by operational staff – reducing cost, time and effort needed to create automations.
Does SS&C Blue Prism have any plans to address the metaverse?
SS&C Blue Prism has had no direct requests from clients that want to move into the metaverse for any metaverse specific feature or functional enhancement. But with people starting to transact in the metaverse, they are going to need some form of automation to support these transactions. For the moment, the metaverse market is too immature.
Is there any vertical where you see that there is a growing demand for automation?
The real growth areas are retail, manufacturing, government and healthcare. Economics is what drives automation. Just look at the response to COVID-19, where, out of necessity, healthcare and financial services organisations ramped up its usage of intelligent automation to become significantly more resilient and agile in a time of great uncertainty and fluctuating demand. Healthcare organisations were able to get new starters on wards faster by using intelligent automation as part of the onboarding process and streamlined patient pathways to improve efficiency and patient experience. Financial organisations turned to intelligent automation to deliver new products and services at great speed, including the issuing of emergency loans to small businesses in just minutes.
During these challenging times innovation thrived. As we look ahead to a world with heightened inflation levels, significant supply chain challenges, and continuing pressure on healthcare systems, retail, manufacturing, and healthcare industries are likely to be the next growth areas in the uptake of automation.
What is keeping organisations away from automation?
You don't need an IT manager, but you need a change manager. Some of the most impressive innovations came as a result of the immense pressure faced during the COVID-19 pandemic. Pressure is the most important ingredient to change.