Kainos: driving forward digital transformation with data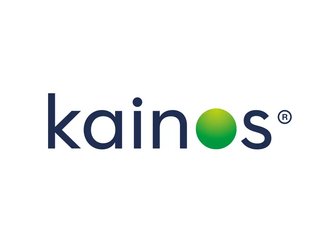 AI Magazine takes a look at Kainos, the technology and software company supporting customers as they embark on their digital transformation journeys
Headquartered in Belfast, Northern Ireland, Kainos uses technology to solve real problems for our customers, overcome big challenges for businesses, and make people's lives easier.
To do this, the software company builds strong relationships with customers and goes beyond to change the way they work.
With specialities in digital services and the workday practice, Kainos works across the healthcare, commercial and public sectors.
Within its digital services, Kainos offer data and AI transformation to help organisations boost their operations and become more data-driven. As a lot of businesses have their data locked in silos, where it is difficult to access and challenging to manage, the company looks to help with this to ensure customers are able to drive insight from analytics and machine learning.
Kainos' experienced team of specialist data engineers and data scientists create new data products that help organisations meet their data-driven goals. The company advises, designs, creates and runs new data services using cloud-scale that transforms how teams and customers consume data assets.
Additionally, being experts in agile data, the company turns its customers' own data into intelligence to support them in as they scale and integrate new systems. For its customers' AI needs, Kainos deliver AI solutions to customers all over the world.
Through its blend of AI-driven techniques, Kainos gives customers the insight they need to extract the true value from their data. The company also helps organisations unlock a competitive advantage with machine learning by helping them enhance efficiency to elevate the customer experience.
Recognising the importance of IoT in industry 4.0, Kainos also supports customers looking into IoT implementation for smart cities, hospitals and factories by building real-world solutions to drive efficiency, engagement and sustainability.
Finally, through its digital services portfolio, the company offer predictive maintenance where Kainos uses real-time data to diagnose the condition of its customer's equipment, assets and/or systems. With this data, the company can help prevent unplanned downtime by detecting anomalies.
Kainos: automation businesses with the help of partnerships
On top of this, through its workday practises capabilities, Kainos offers intelligent automation with the goal of accelerating digital transformation. The company helps customers identify opportunities to see where best to deliver intelligent operations to leverage the potential of automation to increase productivity, reduce risk and improve service levels.
Kainos helps with automation efforts across finance, HR and customer-facing functions to deliver sustainable outcomes through fit-for-purpose solutions combining process improvement, RPA, smart workflows, low code applications, virtual assistants and machine learning.
To ensure its automation capabilities deliver the best in class outcomes, Kainos partners with leading automation platforms, such as UiPath, Microsoft and Bizagi.
Kainos at TECH LIVE London
Kainos will be joining BizClik Media at its TECH LIVE London event this year with two keynote speakers, Karim Jessani, CSO and Data Consultant, and Jane Fletcher, Experience Design Principal.
This year, sister publications Technology Magazine and AI Magazine are heading back to the Tobacco Dock (London, UK) to host Technology & AI LIVE: Shaping the Future of Technology & AI, part of TECH LIVE London.
The two-day hybrid event will be held on the 23rd and 24th of June 2022, in-person and broadcast live via Brella, our fully interactive virtual platform.
Whether you choose to attend in person to get the most out of the valuable networking and learning opportunities or want to join the action virtually through our live streams, you'll have the chance to submit your own questions to the speakers and panel sessions through the Brella app.
At BizClik, we have a number of standalone brands to focus on certain areas in more detail, and that is exactly what you can expect from the four zones we are setting up for attendees.
To attend in-person or virtually for Technology & AI LIVE: Shaping the Future of Technology & AI, click here.