Meet the speaker: Karim Jessani, Kainos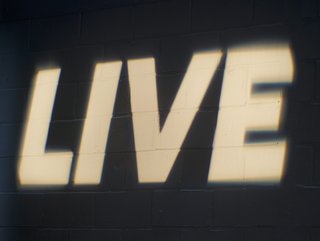 Now, we are less than a month away from Technology & AI LIVE event, Shaping the Future of Technology & AI, we take a look at the speakers we have lined up
In Brief
Name: Karim Jessani
Company: Kainos
Position: Principal: Data & AI Practice / CSO
Year joined: 2021
Attending: Friday 24th June
Keynote topic: With Great Power, comes Great Responsibility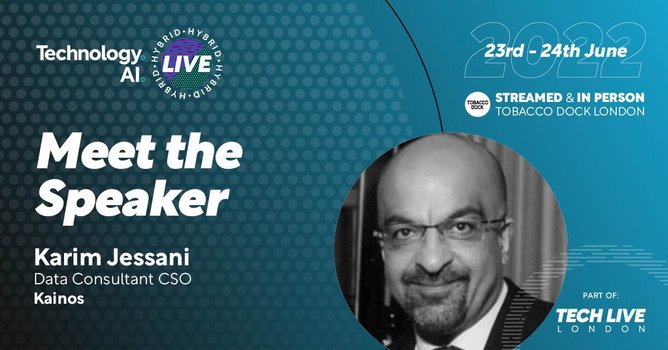 Who is Kainos' Karim Jessani?
Karim Jessani is a principal level data consultant at Kainos, where he leads the company's data team in North America and is passionate about helping organisations achieve their data governance and cloud goals.
Jessani has over two decades of experience throughout the entire systems development life cycle covering data management and information architecture, project and program management, software engineering, and development.
The Kainos executive has extensive experience with various big data management on-premise and cloud technologies for data engineering, data virtualisation, metadata management, master data management, data quality, and analytics such as Snowflake, Teradata, Collibra, Informatica, and Tableau leveraging cloud platform Microsoft Azure and AWS.
Over his career, Jessani has held leadership roles in numerous data management assignments in private companies, as well as in government agencies. Through consulting, Jessani has been presented with opportunities to observe examples of effective data governance, as well as situations where effective data governance has seemed an elusive goal.
Technology & AI LIVE: Shaping the Future of Technology & AI.
This year, sister publications Technology Magazine and AI Magazine are heading back to the Tobacco Dock (London, UK) to host Technology & AI LIVE: Shaping the Future of Technology & AI, part of TECH LIVE London.
The two-day hybrid event will be held on the 23rd and 24th of June 2022, in-person and broadcast live via Brella, our fully interactive virtual platform.
To attend in-person or virtually for Technology & AI LIVE: Shaping the Future of Technology & AI, click here