How NielsenIQ provides a view of consumer behaviour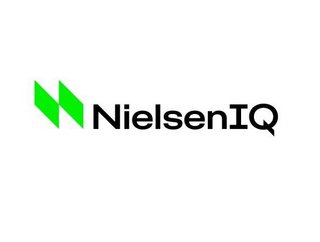 As companies strive to make smarter decisions across their organisations, we take a look at how NielsenIQ is helping provide data to enable decision making
NielsenIQ, a global measurement and data analytics company, provides a complete, unbiased view of consumer behaviour, globally.
The company covers markets in 90 countries, which it claims covers 90% of the world's population.
Powered by a consumer data platform and fueled by analytic capabilities, NielsenIQ enables decision-making for the world's leading consumer goods companies and retailers. Using comprehensive data sets and measuring all transactions equally, NielsenIQ gives clients a forward-looking view into consumer behaviour in order to optimise performance across all retail platforms.
Providing a comprehensive view of shoppers spending
NielsenIQ has recently agreed to merge with GfK, where both the companies plan to combine, creating new capabilities in the consumer and retail measurement industry.
Powered by cloud technology, the combination will bring together complementary data and analytics assets to provide a comprehensive view of shopper spending through a total store read.
"Over the past year, NielsenIQ has been investing both organically and inorganically in the most comprehensive coverage, advanced technologies, and predictive analytics to enable our clients to have a complete understanding of their consumers. Combining our market-leading capabilities will allow us to further accelerate innovation that best serves our expanded client base and deliver significant value for all our stakeholders. Together with GfK, we have the opportunity to influence the future of global retail and consumer measurement–one that is fast, nimble and connected," said Jim Peck, Executive Chairman and CEO of NielsenIQ.
GfK's position in technology across 67 countries, combined with NielsenIQ's position in 90 countries, will allow for expansion within the companies' traditional client industries and new market segments.
Meeting the needs of retailers
In today's highly competitive marketplace, retailers require solutions that will allow them to easily analyse consumer data. Earlier this year, NielsenIQ acquired ciValue, a provider of cloud-based loyalty programmes with advanced artificial intelligence to help with this issue.
Integrating ciValue's platform into NielsenIQ's Connect platform will provide audience building and insights for retailers.
"Joining NielsenIQ enables ciValue to expand its retail intelligence offering to more retailers, brands, and more importantly, allows us to further grow data-driven decisions to satisfy customers worldwide," said Beni Basel, ciValue CEO & Founder.