Driving AI adoption and data modernisation with Cognizant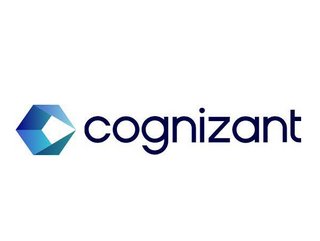 As Cognizant continues to engineer modern businesses with the use of disruptive technologies, including AI, we take a look at its work in the tech space
Founded in 1994, Cognizant aims to help clients modernise their technology, reimagine processes and transform experiences so they can stay ahead in our fast-changing world. The company has a focus on the Internet of Things (IoT), artificial intelligence (AI), software engineering and the cloud and its global presence enables Cognizant to serve customers locally.
Since its founding, Cognizant has built relationships with leading companies across the world. Now, it serves 30 of the top 30 global pharmaceutical companies, nine of the top 10 European banks, six of the top 10 internet companies and 16 of the top 20 healthcare plans.
For its work in the digital transformation space, Cognizant has been named an industry leader across sectors, including banking and financial services, by top global analyst firms. Analysts highlighted the company's client partnerships, scalability, digital capabilities and expertise as factors in their recognition of Cognizant's leadership.
The company has a number of different AI-enabled services to support customers as they digitally transform.
Cognizant Evolutionary AI analyses and prescribes the best actions to achieve different business goals such as lower costs, increase margins, reduce time to market and/or improve market share. Ultimately, the solution makes it possible to identify the best approaches to designs, products and processes.
Its Conversational AI solution helps large organisations operationalise and accelerate the adoption of conversational AI tech to meet customer expectations, achieve rapid gains in efficiency and cost savings.
Cognizant: supporting customers with all their AI needs
Additionally, Cognizant utilises AI to help customers understand the reasons behind choices and decision-making through an intelligent causal engine. Using predictive analytics, the Cognizant Causality Service engine learns, understands and adapts its conclusions. This enables clients to understand bias and to harness predictive signals in their data to quickly identify the best actions to achieve business outcomes.
Finally, the company's deep learning capabilities are able to discover complex features and relationships in high-dimensional data and inform both decision systems and design structures.
These models are composed of multiple processing layers designed to learn about the feature abstraction in the data. From this, it has been able to help accomplish complicated tasks, achieving major breakthroughs in a number of domains.
Cognizant also supports customers with data modernisation, intelligent decisioning and the transition to an AI-driven company. Its data modernisation solutions can help customers realise an up to 40% reduction in the total cost of data.
Becoming NICL's strategic technology provider
Recently, the company has been selected as a strategic technology provider by National Insurance Company Limited (NICL), one of India's leading public sector general insurance companies, to accelerate and help manage its digital transformation.
"We are committed to supporting forward-looking technology vision of National Insurance Company and facilitating their digital transformation journey," said Achal Kataria, Vice President and India Country Head at Cognizant.
"Our strong technology consulting and digital capabilities will be applied to assist NICL in offering an improved and secure customer experience," he adds.
To support NICL, Cognizant will elevate its technology roadmap, help manage its centralised web-based core insurance solution, underlying technology infrastructure and security, and provide consulting services.
On top of this, Cognizant will also support NICL's technology roadmap by leveraging digital technologies such as AI, machine learning, automation, and microservices-based architecture.