Dell Technologies: Driving forward supply chains with IoT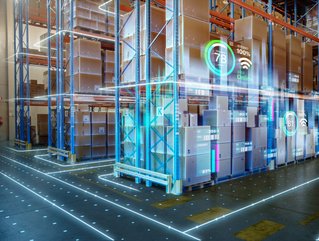 Arash Ghazanfari, CTO, UK, Presales, at Dell Technologies discusses the importance of IoT as businesses look to improve their supply chain management
Industry 4.0 refers to a new phase in the Industrial Revolution that focuses heavily on interconnectivity, automation, machine learning (ML) and real-time data. The internet of things (IoT), amongst other technologies, is key as the world becomes increasingly digitised.
"IoT or in the context of industrial applications, IIoT, (Industrial Internet of Things), is one of the pillars of the fourth Industrial Revolution," says Arash Ghazanfari, CTO, UK, Presales, at Dell Technologies.
He continues: "IIoT is one of the major technology mega trends, merging the physical with the digital world, accelerating automation, connecting systems, sensing data, exchanging actionable information, solving problems, making autonomous decisions and more."
Looking specifically at manufacturing, IIoT connects physical production and operations with smart digital technology, machine learning, and big data. In doing so, it creates a more holistic and better-connected ecosystem for companies that focus on manufacturing and supply chain management.
However, Ghazanfari adds that visibility is one of the more immediate benefits, he says: "By implementing this technology, we can monitor the location as well as the condition of our assets. The data that can be sensed and captured can be analysed for insights such as, proactively preventing failure in the supply chain or identifying the best performing delivery partners. Supply chain digitisation and visibility allows for more agile approaches to risk management and therefore achieves operational efficiencies."
Improving automation with IoT
Automation is also key to the future of supply chain management as it improves efficiencies, connects applications and streamlines processes within operations. With the number of benefits it brings, it comes as no surprise that many supply chain operations are becoming increasingly automated.
The Global Logistics Automation Market has the highest CAGR of any supply chain market, at a predicted rate of 12.4%. As of 2020, the Global Logistics Automation Market size was US$50.9 bn. However, this size is expected to experience a CAGR of 12.4%, meaning it may grow to US$82.3 bn by 2026.
Interestingly, IoT can help with automation efforts, as Ghazanfari explains: "Increasing productivity, safety, visibility, and efficiency are some of the key benefits of leveraging IoT in warehouses and distribution centres. IoT sensors can measure temperature, humidity, pressure, location, and movement. Leveraging these metrics can result in better automation and orchestration of warehouse operations."
"Proximity sensors can help with damage avoidance. Stock and inventory management can be automated. The stock level data and a measure of throughput per item can also be used as powerful signals, providing the business with the ability to accurately forecast demand and maximise revenue generation opportunities. Tracking the movement of items allows the warehouse to maintain an optimum state and improve operational efficiencies, as well as the overall safety of the environment," he adds.
Ensuring sound security practices for IoT devices
However, the implementation of this technology comes with a note of warning, according to Ghazanfari.
"Security is one of the fundamental technological challenges as the attack surface is extended beyond traditional IT systems. Security needs to be intrinsically built into every aspect of operational technologies -how IIoT capabilities are manufactured, deployed, and operated."
The security of IoT devices has been a cause for concern for some time as it has the potential to allow both small- and large-scale attacks. Most often, these attacks stem from simple security issues that need to be addressed.
He concludes: "NIST is defining technical and non-technical baselines for IoT manufacturers as well as IoT operators to adhere to. This is an evolving area. Organisations need to consider issues around data protection, lifecycle management of IoT capabilities and relevant software updates. The ongoing distributed operating model needs to be considered. Operational technology needs to be automatically managed and orchestrated in a policy driven manner, sustainably and remotely. In order to overcome these issues, organisations ought to consider rationalising their vendor relationships and partnering with System Integrators and vendors who have the breadth of capability and open ecosystem of partnerships that can deliver these outcomes."