Logility: Accelerating the digital sustainable supply chain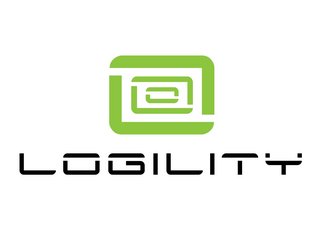 AI Magazine takes a look at Logility, the company accelerating the digital sustainable supply chain by helping customers seize new opportunities with AI
Founded in 1996, Logility has become a supply chain leader trusted by leading brands to deliver a digital, sustainable supply chain that powers the resilient enterprise. The company does this with its Logility Digital Supply Chain Platform which leverages an innovative blend of artificial intelligence (AI) and advanced analytics.
In doing so, the platform can automate planning, accelerate cycle times, increase precision, improve operating performance, break down business silos and deliver greater visibility. This SaaS-based platform also transforms other elements of the business, including:
Sales and operations planning (S&OP)
Integrated business planning (IBP) processes
Demand, inventory and replenishment planning
Global sourcing
Quality and compliance management
Product life cycle management
Supply and inventory optimization
Manufacturing planning and scheduling
Retail merchandise planning, assortment and allocation.
The company was the first to bring a demand planning solution to the market and has pioneered developments in merchandise financial planning, proportional profile planning, causal forecasting and multi-echelon inventory optimisation to help customers achieve supply chain excellence.
Included in Logility's customers are Big Lots, Husqvarna Group, Parker Hannifin, Sonoco Products and Red Wing Shoe Company.
Logility: Supporting iNova with its sustainable supply chain
One customer of Logility's, iNova Pharmaceuticals, was able to break free from the constraints of spreadsheet-based planning with the help of Logility's solutions. The supply chain company helped iNova consolidate knowledge and processes across geographies and systems, improve productivity through automation and support rapid growth.
"Our business is complex. In addition to accounting for widely dispersed geographies, our planning processes have to reflect and synthesise different market dynamics. For example, consumer products are promotion-sensitive and, where ranged in pharmacy, products are also driven by ranging and grading. The prescription product portfolio relies heavily on statistical forecasting – a limitation for us in the Excel environment. The different planning processes hosted in Excel was a real impediment to growth, and that problem would only have grown worse. Planning in Excel is not sustainable due to the personalized nature of the tools used," says Rowan Seccombe, iNova's Sales & Operations Planning Manager.
Logility improved iNova's forecast accuracy by 50% and has reduced manual PO creation through automation by 40%. One significant improvement was made in safety stock modelling.
The platform wss implemented in 2019 and was an important component of the company's growth strategy, providing a future-proof and flexible technology to underpin its expansion plans.
EY and Logility to provide insights-driven supply chain management
More recently, EY announced an alliance with Logility to help organisations improve their business outcomes through insights-driven supply chain management.
Formed to help address challenges around legacy supply chain systems, the alliance combines Logility's supply chain planning solutions with the extensive experience of EY US in process management, programme governance, change management and delivery framework.
"We are very excited about this alliance. EY US shares our vision and our deep commitment to customer success. Our industry-leading digital supply chain platform, together with EY US capabilities, will help organisations drive innovation, increase competitiveness and solve business problems. In this way, the alliance will help companies succeed," said Allan Dow, President of Logility.
Now, organisations will have the ability to enhance their supply chain management, leading to better business outcomes such as:
Increased visibility of their supply chains
Better demand forecasting
Cost and process optimisation
Sales management
Quicker response to market dynamics
Improved strategic decision-making.