Winning the space race with satellites and edge technology
By Jordan MacPherson, Director, Product Operations, Park Place Technologies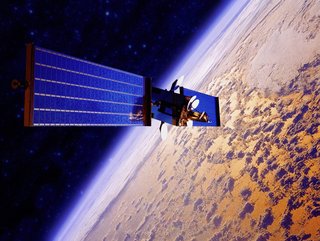 As it becomes easier than ever before to launch satellites, space data is about to have its moment writes Jordan MacPherson
The space race is on as it becomes easier than ever before to launch satellites, gather and crunch vital earthly data – in real-time, from the edge. It's more than rockets and spacemen, it's life-saving insights from above and beyond. We are witnessing a watershed moment as the world adapts to changing climates, braces through emerging conflict and seeks better futures, with satellites providing the full perspective. But even space is getting a little crowded – and the data demands are growing.
Private sector advances in space technology are transforming capabilities across the industry – accelerating the pace of transformation. While it once would have cost billions of dollars to launch a satellite, the costs have lowered to such an extent that more private companies can get involved in the space industry and reap the rewards – where traditionally only Governments could afford to explore. This combined with the growing sophistication of satellite technologies means space data is about to have its moment.
Data a critical tool as space open for business
Data means business and with satellites generating streams of data with cameras, sensors and scanners – a whole new perspective is starting to form in the hands of private businesses. The general consensus seems to be that space is open for business, according to a report published by trend forecasters Sparks & Honey. Over the last four years, $4.2bn in venture capital investments has been poured into Space 2.0 ventures – with more money pouring in from the private sector than ever before. Today, roughly 35% of the satellites in orbit are there for commercial purposes. Bringing the 'final frontier' ever closer with greater availability of space data is good news for multiple industries.
Where Governments traditionally used space data to monitor territory, conflict zones, refugee migration and weather systems, private sector companies promise a diversification of use cases – and to some extent, are picking up the slack from Governments. The Ukraine conflict saw Elon Musk's Starlink, a satellite communication system owned by Space X, take centre stage as it changed the war on the ground with zoom calls and artillery strikes.
But space data has major implications for industries like agriculture – where weather patterns, air quality and sunlight can be detected and used to determine optimum conditions for crop growth. In manufacturing, detecting water shortages will benefit more sustainable processes. When it comes to managing transport, for example, traffic flows and planning for future urban growth space data will prove invaluable.
Space data is also a critical tool as nations look to monitor and adapt to climate change – with public and private sectors collaborating in order to meet net zero goals. For example in the UK, satellite data will be used to monitor and map heat in locations at greatest risk from climate change. The National Centre for Earth Observation (NCEO) and Ordnance Survey (OS), will provide meaningful insights for policy-makers to manage the impacts of climate change in hot spots across the UK and beyond. Using NCEO land surface temperature data derived from thermal infra-red sensors in space, OS will then help customers understand and identify how the data can be applied effectively.
This is all possible because of our technological advances – and staying ahead of the opportunity means staying ahead of the data-driven revolution. With 10 times the bandwidth, with data latency down from 300 milliseconds to just three milliseconds, and with 100 times better lens resolution, for example, satellites can do much more than broadcast TV and track the weather. But it is the cloud and edge computing infrastructures that enable the insights that will transform industries.
Space data is bigger than big data. To capture, process and manage that data will require even more agile, resilient data strategies. Reliability is key and as the use cases grow and become more critical digital infrastructure will either be a hinderance or an enabler – depending on the level of investment and expertise put to task. Working with trusted technology partners to power new space innovations and feed new possibilities is key for any space venture.
As curiosity peaks and new galaxies feel almost within reach thanks to awesome milestones like the images recently published by Nasa from the James Webb telescope – our own world is seemingly shrinking under the gaze of thousands of satellites. As the industry takes off, it's not the space tourism that most excites – contrary to headlines – but the possibilities within reach to live better together on our earth. That is thanks to smart collaborations, digital technologies and expert cloud management. Space data is too big to handle alone
To read another article from Jordan MacPherson, click here.