Will Google help protect music from AI and deepfakes?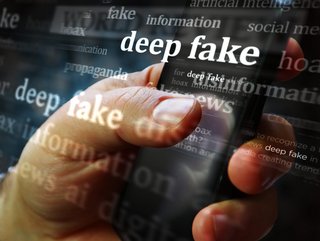 Deepfake technology and AI more generally is being viewed as an ever-increasing threat in the music and entertainment industry
In the midst of AI-generated music causing copyright concerns, Google and Universal Music are exploring industry solutions that use AI responsibly
With new AI technology now being able to mimic the voices of music artists, these types of tools have sparked concerns for the music industry. The Financial Times first reported that an increase in generative AI use has resulted in an increase in 'deepfake' songs that can mimic voices, lyrics or sounds without the consent of the original artist.
Google and Universal Music are in discussions over whether to licence artists' melodies and vocals for AI-generated music. The goal would be to develop a tool for fans to create tracks and then pay the copyright owners for it, with artists being able to opt in if they wished.
Anxieties that AI will damage artist integrity
Deepfake technology and AI more generally is being viewed as an ever-increasing threat in the music and entertainment industry. Especially with TikTok remaining the platform for users to share generative AI versions of songs, although plenty are experiments or mash-ups of different songs, issues over intellectual property have been raised as they do not feature real-life voices of artists.
Universal Music has already urged streaming platforms to prevent AI services using songs without permission or payment, the Financial Times reported. The company controls about a third of the global music market and has already asked Spotify and Apple to cut off access to its music catalogue for developers using it to train AI technology.
Historically, deepfakes have been used in a negative way to harm reputations and spread misinformation online, as well as facilitating criminal activity. Philipp Pointner of Jumio previously told AI Magazine that Jumio research highlighted over half of global consumers (55%) are aware that AI can be utilised to create audio deepfakes with the aim of tricking them into divulging sensitive information or providing financial resources.
Yet in 2022, despite this knowledge, deepfake scams stole more than US$11m from victims in the US alone.
Google to continue its work into AI digital transformation
Google is one of the leading companies in North America for AI development, with a range of AI and machine learning (AI/ML) products, ranging from generative AI, to data science, to responsible AI systems.
In particular, its MusicLM product announced at the start of 2023 is an experimental AI tool that aims to turn text descriptions into music to help musicians in expressing creativity. As part of this work, the company has been working with musicians and hosting workshops to see how this technology can help and empower creative processes.
This type of collaboration could also work to combat digital fraud through the use of AI. It is interesting to consider how Google could continue a similar line of work with Universal Music. If the AI being discussed aims to help, rather than hinder, creative work then it could have positive implications for the future of digital music.
Questions concerning AI regulations are continually being debated as AI use continues to explode into all aspects of life. However, whilst it has great potential, it is important to be mindful of fraudulent or fake media that breaches pre-existing media.
According to The Financial Times' report, the companies are not currently planning to launch any products.
******
For more insights into the world of Technology - check out the latest edition of AI Magazine and be sure to follow us on LinkedIn & Twitter.
Other magazines that may be of interest - Technology Magazine | Cyber Magazine
Please also check out our upcoming event - Sustainability LIVE in London on September 6-7 2023.
******
BizClik is a global provider of B2B digital media platforms that cover Executive Communities for CEOs, CFOs, CMOs, Sustainability Leaders, Procurement & Supply Chain Leaders, Technology & AI Leaders, Cyber Leaders, FinTech & InsurTech Leaders as well as covering industries such as Manufacturing, Mining, Energy, EV, Construction, Healthcare + Food & Drink.
BizClik – based in London, Dubai, and New York – offers services such as Content Creation, Advertising & Sponsorship Solutions, Webinars & Events.