Top 10 companies providing AI healthcare solutions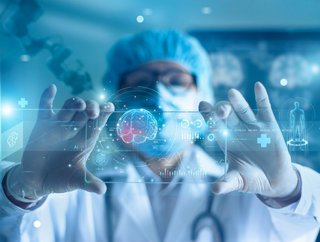 AI Magazine considers some of the leading companies working within the healthcare industry to provide AI tools to help revolutionise health services
With the healthcare sector benefitting increasingly from AI services, AI Magazine takes a look at some of the leading companies in this field
AI and machine learning (AI/ML) tools continue to have the potential to revolutionise the healthcare industry. With AI being able to handle huge volumes of medical data faster than a human, it allows health professionals to tailor treatment to the needs of the individual patient.
In a fast-paced and evolving landscape of digital transformation, healthcare organisations are increasingly looking to digital solutions to better support patients by working towards cures and better treatments.
With this in mind, AI Magazine considers some of the leading companies working within the healthcare industry to provide AI tools to help revolutionise health services.
Babylon Health is a digital-first health service provider that combines an AI powered platform with virtual clinical appointments for patients. Patients are connected with health care professionals through their web and mobile application and can speak with anyone at a time of their choosing.
Users can get medical advice, referrals, sick notes and prescriptions solely via their mobile device, as well as having easier access to medical services. Babylon services cover more than 24 million people globally and has capacity to advise on a wide range of medical issues.
Komodo Health offers a suite of powerful software applications that enable users to deliver exceptional value to your customers, colleagues and patients. It partners with customers to improve patient care and reduce the burden of disease through data-driven insights.
Its Healthcare Map delivers patient-level insights by analysing an array of data across patients, practitioners and health systems. It prides itself on delivering value and improving patient outcomes whilst reducing costs worldwide. It aims to extend the reach of innovative therapies and help healthcare practitioners address unmet medical needs in their communities.
Key facts
€1.8bn (US$1.99bn) invested into R&D (2021)

50% software/data science focus in R&D

57,000 patent rights
Over the past decade, Philips has aimed to transform into a focused leader in health technology. The company continually strives to improve people's health and well-being through meaningful innovation.
Philips has stated that it aims to improve 2.5 billion lives per year by 2030, which includes 400 million within under-served communities. It provides clinicians with the tools they need to make an exact diagnosis and also deliver personalised treatment.
Siemens Healthineers are a global leader in AI patent applications in medical imaging, having been working on AI development for more than 30 years. With established expertise in the field, the company has the power to continue creating algorithm-supported healthcare solutions.
90% of leading hospitals work with the company and collaborate with researchers, partners, caregivers and global institutions to ensure effective healthcare solutions. Siemens also enables diagnostic experts and physicians to make more objective treatment decisions based on quantitative data.
NVIDIA aims to assist healthcare institutions to better harness the power of AI and high-performance computing (HPC) to define the future of medicine. It is continually expanding upon its business capabilities, including expanding its set of generative AI cloud services for customising AI foundation models to accelerate the creation of new proteins and therapeutics.
The company continues to provide up-to-date resources on AI development, including how AI tools like large language models (LLMs) can transform how to approach data analysis in life sciences.
Intel is working with healthcare leaders to revolutionise health and life sciences, from accelerating drug discovery to speed pharmaceutical development, as well as improving healthcare access and affordability. The use of AI in healthcare, including computer vision, machine learning and deep learning, plays a critical role.
The company explores a wide range of AI use cases, including AI in medical imaging, predictive analytics and AI-enabled robotics, to name a few. The company also partnered with Samsung to speed nerve detection and improve workflows.
In April 2023, Google DeepMind announced that it was partnering with the Brain team from Google Research to create a single focused unit. The company has achieved many scientific breakthroughs with AI, with the most recent being AlphaFold which can predict protein structures.
They continue to change how this type of science operates, as researchers can analyse data in a much shorter space of time and better tackle diseases. The company website also has a blog to share ideas and latest research on AI and healthcare developments.
Today, AWS provides a highly reliable, scalable, low-cost infrastructure platform in the cloud that powers thousands of businesses in 190 countries worldwide. The company helps healthcare and life sciences organisations integrate, interrogate, and analyse multiple types and modes of data to optimise drug discovery, disease prevention, diagnosis and treatment.
As part of its automated healthcare solutions, the company has just announced AWS HealthScribe: a new HIPAA-eligible service that aims to empower healthcare software providers to build clinical applications that use speech recognition and generative AI to save clinicians time by generating clinical documentation.
In 2022, IBM divested and spun-off their Watson Health division into Merative. As of 2023, it remains a standalone company.
Merative L.P., formerly IBM Watson Health, is an American medical technology company that provides products and services that help clients in medical research, clinical research, real world evidence and healthcare services via the use of AI, data analytics and cloud computing.
The company conducts its operations by cleaning and organising client data and then applying advanced analytics and AI to that data. The software is able to generate actionable insights that healthcare organisations can use to inform clinical, operational and financial decision-making.
It also offers open-source capabilities that provide new opportunities for collaborating with stakeholders.
Microsoft Cloud for Healthcare aims to provide trusted capabilities that make it easier to improve the entire healthcare experience. It also focuses on outcomes-focused AI solutions from Microsoft + Nuance to help innovate for the future.
With its services, it aims to help organisations protect and govern sensitive health data across systems, devices, apps and cloud services. These AI goals aim to optimise time with patients and reduce administrative burden.
AI Magazine recently reported that the NHS has taken a significant step towards revolutionising healthcare by allocating a £21m (27.12m) fund to implement AI technology within its operations.
This technology, developed in collaboration between researchers at Addenbrooke's Hospital and Microsoft, aims to reduce time taken to diagnose patients, particularly for life-threatening illnesses.
******
For more insights into the world of Technology - check out the latest edition of AI Magazine and be sure to follow us on LinkedIn & Twitter.
Other magazines that may be of interest - Technology Magazine | Cyber Magazine
Please also check out our upcoming event - Sustainability LIVE in London on September 6-7 2023.
******
BizClik is a global provider of B2B digital media platforms that cover Executive Communities for CEOs, CFOs, CMOs, Sustainability Leaders, Procurement & Supply Chain Leaders, Technology & AI Leaders, Cyber Leaders, FinTech & InsurTech Leaders as well as covering industries such as Manufacturing, Mining, Energy, EV, Construction, Healthcare + Food & Drink.
BizClik – based in London, Dubai, and New York – offers services such as Content Creation, Advertising & Sponsorship Solutions, Webinars & Events.