Training opportunities lacking but AI to future-proof work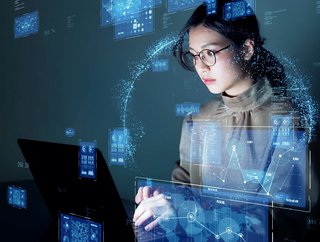 Nearly half (47%) of those surveyed by Randstad said they are excited about the prospect of AI in the workplace
Research by recruitment company Randstad found workers believe AI skills will future-proof their careers, but training opportunities are still lacking
Workers believe that AI skills will future-proof their careers, but just 13% have been offered training opportunities, according to data released by Randstad.
The recruitment company's latest Workmonitor Pulse survey, based on insights from job postings and the views of over 7,000 employees around the world, finds that the majority (52%) believe that AI will improve their career and promotion prospects, far outstripping fears of using the technology.
A further 53% see AI as impacting their industries and roles. However, a concerning gap lies in training and development on this technology: a mere 13% of employees have been offered any AI training in the last year. This is despite one in three (33%) employees saying they already use AI within their day-to-day roles.
The research also shows surprising differences between countries when it comes to usage and understanding of the impact of AI on jobs, as well as the training offered to them to meet employers' changing expectations.
In India, more than half (56%) of workers said they already use AI in their role, followed by Australia (32%), US (29%), and Germany and UK (24%). India is also the market where the most people (70%) believe the technology will impact their industry and role, with its influence understood by around half of workers in the US (51%), Australia (48%), UK (47%) and Germany (46%).
Employers should address the gap in AI training expectations
The majority of those surveyed (55%) are well aware that learning and development will be important to future-proof their careers and earning potential. One-fifth (22%) of employees said would like to be offered AI training in the next 12 months, which was the third most desired upskilling opportunity behind leadership skills (24%) and wellbeing and mindfulness (23%). While most employees have clarity on the importance of how AI skills can support them in their current and future roles, a significant gap exists between the training they desire and the training they receive.
Regarding AI skills training, the research found that only 13% of global respondents received training in the previous 12 months, whilst 22% expected it in the following period. The gap in AI training between offered and desired is highest in Germany (13pp), the UK (12pp) and the USA (8pp), whilst employees are most satisfied with the training provided in India (6pp) and Australia (9pp).
On the whole, nearly 25% of those surveyed have reported they did not receive any learning and development opportunities in the past 12 months, and the figure widens when considering blue-collar workers (41%).
"It is clear that more employers are seeking talent with AI skills - our own analysis of job ads shows a 2,000% uptick since Q1," Sander van 't Noordende, CEO of Randstad, commented. "AI is increasingly an enabler and enhancer of skills, holding a profound impact on productivity and overall performance in the workplace. But the imbalance between skills demanded by businesses and desired by employees, on the one hand, and the training opportunities provided, on the other, has to be addressed.
"AI is here to stay and the benefits of it are very clear - our data shows that employees stand ready to embrace it for their own gain too. Successful organizations will be those that leverage this readiness and harness the opportunities of AI in their workforce."
******
For more insights into the world of Technology - check out the latest edition of Technology Magazine and be sure to follow us on LinkedIn & Twitter.
Other magazines that may be of interest - AI Magazine | Cyber Magazine.
Please also check out our upcoming event - Cloud and 5G LIVE on October 11 and 12 2023.
******
BizClik is a global provider of B2B digital media platforms that cover Executive Communities for CEOs, CFOs, CMOs, Sustainability leaders, Procurement & Supply Chain leaders, Technology & AI leaders, Cyber leaders, FinTech & InsurTech leaders as well as covering industries such as Manufacturing, Mining, Energy, EV, Construction, Healthcare and Food.
BizClik – based in London, Dubai, and New York – offers services such as content creation, advertising & sponsorship solutions, webinars & events.