OpenAI announces first international expansion in London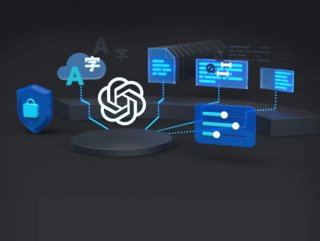 OpenAI said its new teams in London will focus on advancing OpenAI's leading-edge research and engineering capabilities
OpenAI CEO Sam Altman says the company's first international expansion is an "opportunity to attract world-class talent" in its drive to develop AGI
OpenAI has said its first international office will be based in London, as the company looks to drive innovation in developing artificial general intelligence (AGI)..
The company, which is headquartered in San Francisco, said the new office signified a milestone in OpenAI's growth: "showcasing our commitment to broaden the scope of our operations, bring in diverse perspectives, and accelerate our mission of ensuring that artificial general intelligence (AGI) benefits all of humanity."
"We are thrilled to extend our research and development footprint into London, a city globally renowned for its rich culture and exceptional talent pool," says Diane Yoon, OpenAI's VP of People. "We are eager to build dynamic teams in Research, Engineering, and Go-to-Market functions, as well as other areas, to reinforce our efforts in creating and promoting safe AGI."
International office to help advance OpenAI's research and engineering capabilities
In an announcement, OpenAI said its new teams in London will focus on advancing OpenAI's leading-edge research and engineering capabilities while collaborating on our mission with local communities and policymakers.
"We see this expansion as an opportunity to attract world-class talent and drive innovation in AGI development and policy," adds Sam Altman, CEO of OpenAI. "We're excited about what the future holds and to see the contributions our London office will make towards building and deploying safe AI."
OpenAI: from startup to AI pioneer
Elon Musk, Sam Altman and other investors announced the formation of OpenAI in October 2015. The investors collectively pledged US$1bn to the venture.
With its founding, the organisation stated it would "freely collaborate" with other institutions and researchers by making its patents and research open to the public.
In June 2020, OpenAI announced GPT-3, a language model trained on trillions of words from the Internet. The company also announced that an associated API, named simply "the API", would form the heart of its first commercial product.
The company's release of ChatGPT last year has rapidly accelerated interest in generative AI, with the tool capable of interacting conversationally, answering follow-up questions, admitting its mistakes, challenging incorrect premises, and rejecting inappropriate requests.
Following previous investments in 2019 and 2021, in January Microsoft announced a multibillion-dollar investment in OpenAI, intended to accelerate AI breakthroughs.
The agreement extended the two companies' ongoing collaboration across AI supercomputing and research.
In March OpenAI announced the launch of GPT-4, the latest iteration in its deep learning model, which it says 'exhibits human-level performance' on various professional and academic benchmarks from the US bar exam to SAT school exams.