Deloitte: Industrial metaverse to transform manufacturing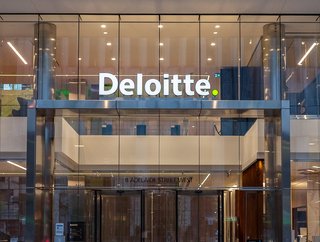 Adoption of the industrial metaverse technologies could help manufacturers to build new markets and unlock measurable value
Report by Deloitte finds most manufacturing companies are leveraging the industrial metaverse, but cybersecurity and data protection are key concerns
Most manufacturing companies are already leveraging the power of the industrial metaverse, with a report from Deloitte and the Manufacturing Leadership Council (MLC) finding that 92% of companies are experimenting with or implementing at least one metaverse use case, and most are running six or more.
The report, 'Exploring the Industrial Metaverse', examines the opportunity for manufacturers to leverage next-gen technology by entering the industrial metaverse and its immersive three-dimensional virtual environments to spearhead ongoing transformation and improve operational efficiencies. Adoption of the industrial metaverse technologies could help manufacturers to build new markets and unlock measurable value.
"The manufacturing industry is positioned to springboard into the industrial metaverse," says John Coykendall, Vice Chair, Deloitte LLP and US industrial products and construction leader. "The exponential growth of smart manufacturing in recent years has created a strong foundation for implementation and understanding of the value that metaverse-enabling technologies can bring. Companies who innovate with tech-forward strategies, and remain agile and adaptable to implement them, could set themselves apart to unlock future growth and opportunity."
The industrial metaverse could transform manufacturing
The outlook for continued adoption of industrial metaverse infrastructure appears strong. The report found nearly two-thirds of respondents believe the industrial metaverse will fundamentally transform how organisations do business, interact, collaborate, or have value-added virtual experiences over the next five years.
Nearly four in 10 organisations surveyed by Deloitte said they are planning substantial growth in their use of metaverse technologies.
Executives expect the metaverse to transform research and development, design and innovation, and enable new product strategies. In the near term, the industrial metaverse appears poised to offer new ways to solve challenges such as attracting and retaining top talent and building supply chain visibility and resilience.
Pacesetters are steps ahead with investments and strategy
Analysis of the anonymous survey results identified a cohort of respondents whose companies are already taking the lead in metaverse implementation. They are likely to have a higher number of metaverse use cases in play; are committing larger investments to their metaverse initiatives; and are more likely to look towards external partners to help deploy metaverse initiatives.
These pacesetters are more likely to embrace the organisational change to spur industrial metaverse adoption. More than half of those surveyed have established a roadmap for a shift to the metaverse and are actively recruiting talent with the requisite digital skills and knowledge.

Risks remain top-of-mind for those yet to adopt
According to the study: cost, talent and interoperability are viewed as key challenges among respondents, while cybersecurity concerns stand out as a top potential risk.
For metaverse-enabled technologies, cost savings were identified in the study as a key benefit.
Surveyed executives rank barriers to adoption as: implementation cost (51%), lack of talent with the right skills and knowledge (50%), and integration with existing technology platforms and systems (45%).
Respondents are most concerned with the cybersecurity risks associated with implementing metaverse-enabling technologies (72%), risks around data protection and IP (55%), brand and reputation risk (49%), and privacy of personal information (37%).
The study suggests manufacturers believe the value it will deliver outweighs the cybersecurity risk, especially with the right mitigation strategies in place.
"We are at a crossroads of digital transformation as new technology and existing industrial applications converge," describes David R. Brousell, Founder, Vice President and Executive Director of the Manufacturing Leadership Council. "These leading-edge applications are set to transform the manufacturing industry amid labour shortages and supply chain disruption. Metaverse-enabled technology presents an opportunity for manufacturers to address these challenges through immersive experiences and advanced analytics to drive innovation."
******
For more insights into the world of AI - check out the latest edition of AI Magazine and be sure to follow us on LinkedIn & Twitter.
Other magazines that may be of interest - Technology Magazine | Cyber Magazine.
Please also check out our upcoming event - Cloud and 5G LIVE on October 11 and 12 2023.
******
BizClik is a global provider of B2B digital media platforms that cover Executive Communities for CEOs, CFOs, CMOs, Sustainability leaders, Procurement & Supply Chain leaders, Technology & AI leaders, Cyber leaders, FinTech & InsurTech leaders as well as covering industries such as Manufacturing, Mining, Energy, EV, Construction, Healthcare and Food.
BizClik – based in London, Dubai, and New York – offers services such as content creation, advertising & sponsorship solutions, webinars & events.