Urban Outfitters adopts AI tech to leverage merchandise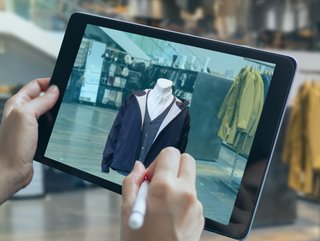 AI technology is well-positioned to improve business operations, allowing for greater efficiencies within the workplace
Fashion group URBN has adopted AI technology to leverage predictive analytics and be more productive with its merchandise to meet customer demand
URBN, the parent company of Urban Outfitters, is adopting AI technology within its merchandise planning platform.
With this advancement in technology, Urban Outfitters will be able to optimise decision-making and adapt more quickly to trends, seasonality, stock positions, promotions and the unique demand drivers in its portfolio.
Through this, the company is seeking ways to improve its supply chain, through integrating predictive analytics, as well as utilising advanced allocation and replenishment optimisation techniques to better meet customer demand.
AI adoption increases in alternative business sectors
AI technology is well-positioned to improve business operations, allowing for greater efficiencies within the workplace. Currently, according to a survey conducted by Hays, 21% of organisations say they are already using AI tools such as ChatGPT, alongside 27% investing in training for staff to upskill in the technology.
In total, 66% of companies have said that they will allow AI tools at work, but will continue to monitor use cases. Like many other industries, retail sectors have been undergoing considerable digital transformation and using AI and machine learning (AI/ML) technologies more frequently.
Barry Grange, CEO of Retail Express, recently spoke to AI Magazine about how AI optimises retail processes with operational AI.
He said: "Operational AI is focused on analysis and classification of the data it is given. It deals in absolutes, applying its algorithms to live, true figures, and outputting valuable real-world data in return – the kind of data which can enhance the efficiency and performance of retail activities.
AI can help automate processes, simulate marketing strategies, and optimise pricing and promotions," he continued. "Part of this transformation is the use of artificial intelligence (AI)-enabled technologies such as using computer vision to customise promotions in real-time and applying machine learning for inventory management."
Through the decision to use AI, URBN has sought to work with o9 Solutions to respond and meet the rapidly-changing consumer demand for its business. The company hopes that the solution will enable greater visibility into product availability and allow its brands to make good use out of AI-driven allocation and other techniques to optimise operations.
"To position URBN for long-term sustainable and profitable growth, we embarked on an extensive review of the retail software market to digitally transform our end-to-end merchandising strategy," said Rob Frieman, CIO of URBN.
"It's clear that o9 is a solution leader in fashion apparel planning. We look forward to working with o9's superior technology and highly knowledgeable and experienced team to ensure we continue to meet the demand of our customers and grow market share across all of our brands."