Three ways AI is reshaping the retail industry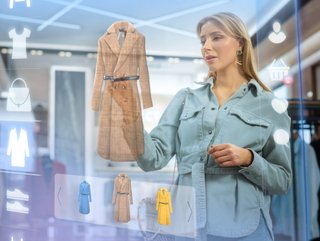 As the retail industry looks to drive more profitability, many are turning to technology to help with this. We look at how AI is transforming the industry
Just like many other industries, the retail industry has been undergoing its own digital transformation for years. Part of this transformation is the use of artificial intelligence (AI)-enabled technologies such as using computer vision to customise promotions in real-time and applying machine learning for inventory management.
It is important that retailers respond to the changing needs of customers in order to remain competitive. AI can work to help with this as it can eliminate waste and inefficiencies from retail operations.
Undoubtedly, many have already seen the benefits of utilising this technology in retail as the global AI in retail market is expected to reach US$17mn in 2028, which is a significant jump from its valuation in 2021 of US$2.9mn.
Here, we look at three different use cases for AI in retail.
Using AI for market demand prediction
The more retailers understand customer behaviours, the better retail organisations with be able to meet demands to offer the best products possible. To support this, AI can help retailers improve demand forecasting, make pricing decisions, and optimise product placement.
For brick and mortar stores, AI can show retailers which areas of the store hold the attention of customers for longer periods. In eCommerce, AI can provide information about website visitor count and user demographic. With this data, both online and in-store retailers can make informed marketing and sales decisions.
Loss prevention, inventory management and AI
Stock loss is a big challenge for retailers, specifically in brick and mortar stores, as it results in a drop in profit. Looking at self-checkout technology, AI can be incorporated into these machines and their video systems to gather insights regarding how theft happens. The AI used here can flag any suspicious transactions or even alert staff to shoplifting that is potentially happening in real-time.
Another key challenge is managing inventory accurately. Retailers can connect more parts of their operations with AI to gain a comprehensive view of stores, shoppers, and products to help with inventory management. AI can also be used if retailers adopt 'smart shelves' where the technology can identify out-of-stock items and pricing errors. Inventory robots can then alert staff to low stock or misplaced items for more up-to-date inventories.
Enhancing the customer experience with AI
It is important retailers create experiences for their customers that are convenient, personalised and enjoyable. To achieve this, customers must be able to quickly find what they're looking for, get help when they need it, and check out fast - and AI can work to streamline this.
In eCommerce, chatbot technology can be used to support customers with low to medium priority queries and even help them find products that they are looking for without trawling the website.
The technology can also be used to track a shoppers purchasing habits, this data can then be used by retailers to provide personalised recommendations to each customer.