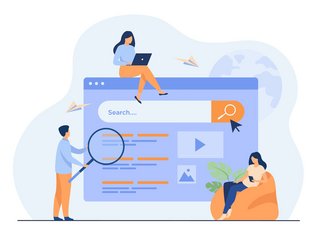 As more artificial intelligence software emerges, we take a look at the top 10 start ups changing the search industry with AI and machine learning
Internet searches used to be carried out by text alone, which tends to deliver the same results for users in their searches. The advent of voice search with the likes of Alexa, image searches on platforms such as Pinterest and the likes of Netflix, who provide instantaneous hyperpersonalised user experiences, search is growing increasingly more intelligent - becoming a point of difference for many emerging software businesses as they aim to both shorten the customer journey to purchase, and sometimes extend it further towards a carefully curated selection of further choices.
Artificial intelligence (AI) Search is based on a combination of machine learning, where recommendations are made based on previous searches and buying decisions, and the natural-language processing (NLP) at the heart of the likes of Amazon's Alexa and Apple's Siri, which aims to understand, in real time, complex patterns in human speech that come out in searches more conversationally, leading to spelling errors or ambiguous terms that must be decoded.
Gartner also identifies generative AI as a key trend in 2022. This type of search generates artifacts that previously relied on humans, delivering innovative results without the biases of human experiences and thought processes.
According to Google, 27% of mobile users search online through voice commands around the world. PwC have also reported that 71% of consumers prefer to perform search queries by voice instead of typing.
Visual search is on the rise too, with 62% of millennials preferring visual search rather than using Google, Pinterest, Amazon and other similar search engines. However, semantic search still dominates, where a search query aims to not only find keywords, but to determine the intent and contextual meaning of the the words a person is using for search.
AI Magazine looks at the new players from the AI Search market that are making lives easier across industries.