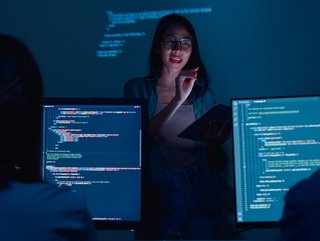 AI Consulting Firms
We take a look at the top 10 AI consulting firms that have established themselves as leaders in the field, providing exceptional expertise and innovative s
As the demand for AI solutions continues to grow across various industries and the expanding use cases are being illuminated across the world, the need for AI consulting firms has become more crucial than ever.
With research showing barriers to AI adoption include limited expertise, data complexity and lack of tools for AI development, consulting companies can bridge this gap by providing insights and the correct tools, playing a significant role in business development.
This month, AI Magazine looks at 10 of the top consultants that can help boost AI adoption for enterprises.
10: Deeper Insights
London based AI consultants Deeper Insights, whose partners include AWS and Google Cloud, utilise advanced data structuring, prediction, and insight algorithms to support its partners in making bolder decisions.
"It's about pushing the realms of possibility with technology for the good of humankind – whether that's by using data to drive more informed decisions or intelligent automation to transform organisational efficiency," says Jack Hampson, Deeper Insights Founder and CEO.
The company's plethora of awards include Forbes' Top 10 Best AI Consulting Firms 2022, Good Firms' Top AI Company.
9: PwC
Predicting $15.7tn global AI generated economic growth by 2030, PwC uses AI to transform its client's today and create a new world for tomorrow.
The second-largest professional services network in the world's leading report discusses the real value of AI in business, identifying healthcare and automotive as key sectors to be positively affected.
"There will be winners and losers," says Euan Cameron, PwC's UK AI leader. "The fourth industrial revolution will favour those with strong digital skills, alongside creativity, and teamwork – which machines find it harder to replicate."
8: Deloitte
Deloitte is one of the largest professional services networks in the world. Founded in 1845, the company's many spinning plates may have continuously changed and developed, but its core message remains firm: creating connections to make an impact that matters.
It empowers strategic choice by turning data into actionable insights, working with its clients and AI to enable more autonomous decision making. The company develops AI insights and engagement by utilising next-generation autonomous algorithms, augmenting human decision-making, and generating highly actionable predictions and insights from data.
Cambridge Consultants is the AI consulting arm of technology and information consulting company Capgemini Invent.
The company is known for its progressive attitudes, pushing for machine learning developments within AI – as machines create their own algorithms, they learn by experience.
"Deep learning is revolutionising almost every market we work in," says Tim Ensor, Commercial Director and EVP at Cambridge Consultants. "We're applying deep learning in diverse markets, driving forward the art of the possible."
6: Infosys
International IT leader Infosys' key AI and Automation offerings include:
Automation acceleration - to save cost and build resilience whilst measuring ROI
New revenue generation - to use proprietary loyalty data as both a tradeable currency and to better decisions
Responsible AI - organisations can increase operating margins by as much as 5% by improving Responsible AI Index (RAII)
Pharmaceutical giant Pfizer has seen visible improvements across a spectrum of Pfizer's operations since using Infosys, including 15% increase in joint team productivity.
5: EY
EY offers intelligent automation consulting services, analytics consulting services and digital transformation services. Through incorporating robotic, intelligent, and autonomous capabilities to transform and innovate operations, its clients become true competitors in the Transformative Age.
The company operates in 150 companies across multiple sectors, ensuring that it's in prime position for effective and up-to-date AI utility.
Founded in 1989, the company saw its combined global revenues rise 7.3% year-on-year to US$40bn, offering a radically different approach to connecting strategy, transactions, transformation and technology.
With a recent investment of over $1bn, Bain & Company helps extract maximum value from all data assets and looks for ways automation technology will fit in with its customers' digital transformation strategy.
Recently, the company has combined OpenAI's technology with their extensive knowledge of business strategy and social responsibility. Utilising AI, Bain & Company is able to quickly deploy a proof-of-concept, identify AI use cases that will generate the most value, and then implement the capabilities across businesses' operating model, procedures, and data assets.
3: Boston Consulting Group (BCG)
Pioneers of what the company refers to as 'AI @ Scale', Boston Consulting Group's team of practitioners help clients quickly launch AI at scale with initiatives using a variety of techniques, including machine learning, large-scale optimisation, and simulations.
Looking beyond automation, BCG focuses on learning and organisational transformation.
Organisations that have utilised 'AI @ Scale' have seen significant returns on their investments – most AI investments allocate 10% to algorithms, 20% to technologies, and 70% to integrating AI into business.
2: QuantumBlack
Beginning operations within Formula 1's pitstop teams, the AI consultancy division of McKinsey, QuantumBack now offers a range of services to help businesses leverage data and technology to improve their operations, decision-making, and customer experience.
QuantumBlack Labs, the company's centre of learning, serves as a hub for over 1,000 data technologists, designers, and product managers to develop state-of-the-art tools and resources that mitigate risk and expedite progress across all stages of the AI transformation process. The company's approach involves adapting technology stacks, debiasing models, and implementing risk mitigation strategies as they enhance the capabilities of AI applications.
Recently, QuantumBlack helped Emirates Team New Zealand successfully defend their America's Cup title. With the use of their simulation technology, the consultancy offered valuable insights and predictions to aid the team in making informed decisions, ultimately allowing them to enhance their boat's performance.
As a trusted leader in AI consulting services, IBM offers end-to-end solutions for strategy, implementation, and management to help businesses integrate and expand AI capabilities across their enterprise. With extensive experience in developing AI technology and solutions, IBM Consulting possesses the necessary expertise, methods, and accelerators to deliver successful outcomes.
One such example is the deployment of a conversational AI for Netherlands-based bank, ABN AMRO Bank N.V. This improved the overall digital customer experience by applying IBM Watson natural language processing and analytics to understand the customer's needs at that moment. Then it automatically responds to routine queries, passing more complex requests to the right expert.
In the 2023 Gartner Magic Quadrant for Enterprise Conversational AI Platforms (CAIP) – which encompasses software platforms used to create, coordinate, and manage a variety of applications – IBM Watson Assistant was among the products assessed and was subsequently recognised as a leader within the field.